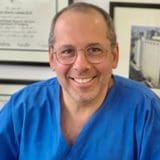 Dr. Daniel M. Labow
Surgical Oncologist
---
Affiliated Treatment Facilities
Contact Information
Hess Center for Science and Medicine
1470 Madison Avenue
New York, NY 10029
(212) 523-8887
01. Doctor Overview
Doctor Overview
Dr. Daniel Labow is a board-certified surgeon with a specialty in surgical oncology. He is the Chairman of Surgery at Mount Sinai West and Mount Sinai Morningside, the Vice Chair of Outpatient Services for the Department of Surgery and the Program Director of Surgical Oncology Fellowship. As a graduate of Brown University, Dr. Labow completed his Residency in General Surgery at the University of Chicago Hospitals and his Fellowship in Surgery Oncology at Memorial Sloan-Kettering Cancer Center.
Dr. Labow established and directs the Hyperthermic Intraperitoneal Chemoperfusion (HIPEC) program at Mount Sinai Hospital. This technique, which combines surgery with chemotherapy, has revolutionized the treatment of cancers in the abdominal (peritoneal) lining that stem from colon, gastric, ovarian and appendiceal cancers, as well as mesothelioma and pseudomyxoma peritonei. HIPEC is a heated chemotherapy wash administered to the abdominal cavity after surgery to remove tumors and lesions.
Dr. Labow's clinical and research interests include the diagnosis and treatment of a broad range of both primary and metastatic malignancies. This includes gastric and esophageal cancer, pancreatic neoplasms, primary and metastatic liver malignancies, biliary tract disease, colon and rectal cancer, sarcoma and melanoma. He also concentrates in the application of minimally invasive techniques and their role in cancer care.
In addition to Dr. Labow's clinical work, he has been published in more than 75 peer-reviewed articles. Some of the medical journals he has been published in include Annals of Translational Medicine and American Cancer Society Journals.
02. Fast Facts
Doctor Fast Facts
Main Specialty: General Surgery and Surgical Oncology
Other Interests & Specialties: Appendix cancer, bile duct cancer, colorectal cancer, esophageal cancer, gallbladder cancer, gastrectomy, heated intraperitoneal chemotherapy (HIPEC), liver cancer, pancreatic cancer, radiofrequency ablation, small bowel cancer, soft tissue sarcoma, splenectomy, stomach cancer and surgery second opinion.
Certifications, Awards & Accolades: American Board of Surgery Certification in Surgery, Chief Research Fellow for Memorial Sloan-Kettering Cancer Center in 1998, Administrative Chief Resident for University of Chicago Hospitals in 2001, New York Metro Area's Top Doctors by Castle Connolly in 2011, New York Magazine's 2013 Best Doctors
Education & Experience:
Medical Degree from Brown University
Residency in General Surgery at University of Chicago Hospitals
Fellowship in Surgery Oncology at Memorial Sloan-Kettering Cancer Center
03. Publications
Publications
Chicago Consensus Working Group. The Chicago Consensus on peritoneal surface malignancies: Management of peritoneal mesothelioma. Cancer. April 2020;126(11):2547-2552. doi: 10.1002/cncr.32870
Malignant peritoneal mesothelioma: a review. Annals of Translational Medicine. June 2017;5(11):236. doi: 10.21037/atm.2017.03.96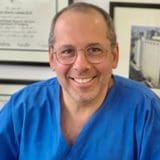 Get Help Contacting Dr. Daniel M. Labow