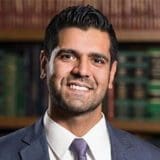 Dr. Ali Ahmad
Surgical Oncologist
---
Affiliated Treatment Facilities
Wichita Surgical Specialists
Contact Information
818 North Emporia Avenue, Suite 200
Wichita, KS 67214
(316) 263-0296
01. Doctor Overview
Doctor Overview
Dr. Ali Ahmad is a surgeon currently practicing in Wichita, KS at Wichita Surgical Specialists. Prior to moving to Kansas, Dr. Ahmad received his medical degree from Aga Khan University Medical College in Karachi, Pakistan. From there, he went on to complete various internships, residencies and fellowships with a focus on surgery. In 2015, Dr. Ahmad received his board certification from the American Board of Surgery, in General Surgery.
Dr. Ahmad has various interests, some of which are crucial in the treatment of mesothelioma. As an experienced surgeon, he is also specialized in hyperthermic intraperitoneal chemotherapy, a treatment that has been able to greatly extend life expectancies for patients with malignant peritoneal mesothelioma.
02. Fast Facts
Doctor Fast Facts
Main Specialty: Surgical oncology
Other Interests & Specialties: General surgery, hepatobiliary and pancreatic surgery, colon and rectal surgery, esophageal and gastrointestinal surgery, endocrine surgery, melanoma and sarcomas, advanced laparoscopic surgery and hyperthermic intraperitoneal chemotherapy (HIPEC).
Certifications, Awards & Accolades: Kansas Medical Society member, Medical Society of Sedgwick County member and American College of Surgeons Fellow
Education & Experience:
Medical Degree from Aga Khan University Medical College
Internship in General Surgery at Brown University
Internship in General Surgery at New York Medical College
Residency in General Surgery at University of New Mexico School of Medicine
Fellowship in Surgical Oncology at Boston University School of Medicine
03. Publications
Publications
Role of antibody-dependent cell-mediated cytotoxicity in the efficacy of therapeutic anti-cancer monoclonal antibodies. Cancer and Metastasis Reviews. December 2005;24(4):487-499.
Antibody-dependent cellular cytotoxicity in HIV infections. The FASEB Journal. February 1996;10(2). doi: 10.1096/fasebj.10.2.8641559
Dynamics and Consequences of IL-21 Production in HIV-Infected Individuals: A Longitudinal and Cross-Sectional Study. The Journal of Immunology. January 2010;184(1):114-126. doi: 10.4049/jimmunol.0901967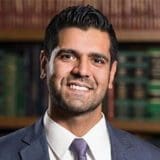 Get Help Contacting Dr. Ali Ahmad