People diagnosed with mesothelioma who live in Virginia have access to a number of quality health care options. Conventional mesothelioma treatments available in Virginia include surgery, chemotherapy, and radiation. Beyond these conventional treatments, clinical trials may currently be recruiting pleural and peritoneal mesothelioma patients in Virginia.
We have listed top mesothelioma doctors that practice in Virginia as well as the top cancer care centers in the state. A number of local cancer support services have been included as well for your convenience. Read more about health care options available in Virginia below.
Virginia Mesothelioma Statistics
1,248 mesothelioma deaths (1999 – 2015)
277 asbestosis deaths (1999 – 2015)
1,525 total deaths (1999 – 2015)
Top Virginia Mesothelioma Cancer Centers
We have compiled a list of mesothelioma cancer centers in Virginia. Please click on a cancer center link for more information about the clinical programs offered, affiliated mesothelioma doctors and how to contact the cancer center.
Virginia Mesothelioma Cancer Clinics
University of Virginia Health System
Charlottesville, VA 22903
Virginia Commonwealth University
Richmond, VA 23298
Virginia Oncology Associates
Norfolk, VA 23502
Find a Mesothelioma Doctor in Virginia
If you need help getting an accurate diagnosis or developing a treatment plan, the following mesothelioma doctors and oncologists in Virginia have the expertise to assist you. More detailed information about each doctor is available by clicking on the doctor's name. Details about their background, areas of expertise, professional affiliations, office locations and contact information is provided.
Virginia Mesothelioma Doctors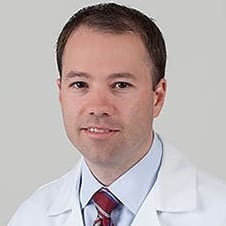 Ryan Gentzler, M.D.
Medical Oncologist
Charlottesville, VA
Christine L. Lau, M.D.
Thoracic Surgeon
Charlottesville, VA
Occasionally, patients will travel to other states to meet with top mesothelioma doctors and thoracic surgeons across the country. These experts will usually concentrate on a particular mesothelioma type within their practice.
Mesothelioma Clinical Trials in Virginia
The following clinical trials are in progress or actively recruiting participants in the state of Virginia:
Find Cancer Support Services in Virginia
While receiving treatment, mesothelioma patients may find a need for temporary lodging, patient transport, physical therapy or counseling. We have compiled a list of these cancer support services in Virginia for your convenience.
Virginia Treatment Support Services
Counseling & Support Groups

Inova – Virginia Beach


(Alexandria)

703-206-5433

Inova – Falls Church


(Falls Church)

703-206-5433

University of Virginia


(Charlottesville)

434-924-9333

Riverside Cancer Care Center


(Newport News)

800-520-7006

Inova – Fair Oaks


(Fairfax)

703-206-5433

Inova – Loudon


(Leesburg)

703-858-6000

Valley Health


(Winchester)

540-536-8000

Long-Term Housing

University of Virginia Hospitality Housing

(Charlottesville)

434-924-2091

University of Virginia Hospitality Housing

(Charlottesville)

434-924-2091
Patient Transport

Priority Patient Transport

(Harrisonburg)

888-774-2621

Carilion Clinic

(Roanoke)

800-422-8482

Delta Medical Transport

(Richmond)

804-755-7774

LogistiCare

(Statewide)

866-386-8331

Valley Medical Transport

(Winchester)

540-536-8000

Physical Therapy

Oncology Rehab and Wellness

(Ashburn)

703-789-0367

Jackson Clinics Physical Therapy

(Middleburg)

540-687-8181

VCU Massey Cancer Center

(Richmond)

804-828-0450
Other Resources for Mesothelioma Patients in Virginia
Asbestos Exposure and Mesothelioma in Virginia

Legal Options in Virginia

Get Help Contacting
Free
Mesothelioma Treatment Guide
Please fill in the form to request our FREE Mesothelioma Treatment Guide.
It will be sent to you within 24 hours.