Mesothelioma patients who live in Idaho have access to quality mesothelioma treatment in state. Conventional mesothelioma treatments available in Idaho include surgery, chemotherapy and radiation. Additionally, clinical trials may currently be recruiting pleural and peritoneal mesothelioma patients in Idaho.
We provide a list of top mesothelioma doctors that practice in Idaho as well as the top cancer care centers in the state. A list of local cancer support services has been included as well for your convenience. Learn more about health care options available to you in Idaho here.
01. Statistics
---
Idaho Mesothelioma Statistics
212 mesothelioma deaths (1999 – 2015)

69 asbestosis deaths (1999 – 2015)

281 total deaths (1999 – 2015)
02. Cancer Centers
Idaho Mesothelioma Cancer Centers
We have compiled a list of mesothelioma cancer centers in Idaho. Please click on a cancer center link for more information about the clinical programs offered, affiliated mesothelioma doctors and how to contact the cancer center.
Idaho Mesothelioma Cancer Clinics
03. Doctors
Top Idaho Mesothelioma Doctors
The following mesothelioma doctors are located and practice in the state of Idaho. Click on a specific doctor link to obtain more information about their background, areas of expertise, professional affiliations, and office locations.
Idaho Mesothelioma Doctors
Timothy E. Sawyer, M.D.
Radiation Oncologist
Boise, ID
Matthew W. Schoolfield, M.D.
Cardiothoracic Surgeon
Boise, ID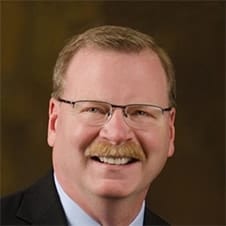 Edward R. Setser, M.D.
Cardiothoracic Surgeon
Idaho Falls, ID
Mesothelioma patients sometimes will travel long distances to meet with top mesothelioma doctors and thoracic surgeons across the country. These experts will usually focus on a particular mesothelioma type within their practice.
04. Clinical Trials
Mesothelioma Clinical Trials in Idaho
The following clinical trials are in progress or actively recruiting participants in the state of Idaho:
---
Conditions: Carcinoma, Neoplasms, Carcinoma, Squamous Cell, Adenocarcinoma, Neoplasms, Germ Cell and Embryonal, Mesothelioma, Nasopharyngeal Carcinoma, Cholangiocarcinoma, Carcinoma, Basal Cell, Gastrointestinal Stromal Tumors, Carcinoid Tumor, Carcinoma, Transitional Cell, Carcinoma, Adenoid Cystic, Teratoma, Adenocarcinoma of Lung, Carcinoma, Neuroendocrine, Pheochromocytoma, Seminoma, Choriocarcinoma, Cystadenocarcinoma, Cystadenocarcinoma, Serous, Carcinoma, Endometrioid, Paraganglioma, Chordoma, Hemangiosarcoma, Fibromatosis, Aggressive, Adenocarcinoma, Mucinous, Trophoblastic Neoplasms, Adenocarcinoma, Clear Cell, Gestational Trophoblastic Disease, Nerve Sheath Neoplasms, Neurofibrosarcoma, Thyroid Neoplasms, Fibroma, Cystadenocarcinoma, Mucinous, Pseudomyxoma Peritonei, Vulvar Neoplasms, Sex Cord-Gonadal Stromal Tumors, Adrenocortical Carcinoma, Carcinoma, Islet Cell, Paget Disease, Extramammary, Adenocarcinoma, Papillary, Carcinoma, Acinar Cell, Adenocarcinoma, Bronchiolo-Alveolar, Mixed Tumor, Mullerian, Neoplasms, Unknown Primary, Carcinoma, Giant Cell
Last Updated: November 21, 2020
Status: Recruiting
Locations:
05. Support Services
Cancer Support Services in Idaho
The following cancer support services may be of help to you while you are receiving treatment for mesothelioma in Idaho. Support services for mesothelioma patients include patient transport, temporary housing, physical therapy and counseling.
Idaho Treatment Support Services
Counseling & Support Groups

Kootenai Health


(Coeur d'Alene)
208-625-4711

Portneuf Cancer Center


(Pocatello)
208-239-1754

Living Hope Clinic


(Boise)
208-378-1122

Long-Term Housing

Bishop Foote Guest House


(Boise)
208-381-3055

Days Inn Coeur d'Alene


(Coeur d'Alene)
208-667-8668

Extended Stay America -Boise


(Boise)
208-363-9040

Patient Transport

Resilient Transport


(Boise, Nampa, Twin Falls, Meridian)
208-573-7607
Acute Rescue & Transport Inc.


(Boise)
208-965-8072

Tropicare Transportation


(Nampa)
208-467-2273

Physical Therapy

Premier Therapy Associates


(Idaho Falls, Rexburg, Rigby)
208-529-3562

North Idaho Physical Therapy


(Coeur d'Alene, Post Falls, Hayden)
208-664-8194

Saint Alphonsus Rehabilitation Center


(Boise)
208-367-7827
Other Resources for Mesothelioma Patients in Idaho
Asbestos Exposure and Mesothelioma in Idaho

Legal Options in Idaho