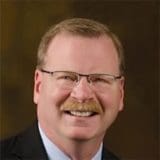 Dr. Edward R. Setser
Cardiothoracic Surgeon
---
Affiliated Treatment Facilities
East Falls Primary Care & Specialty Clinic
Contact Information
3200 Channing Way, Suite 205
Idaho Falls, ID 83404
(208) 535-4567
01. Doctor Overview
Doctor Overview
Dr. Edward Setser is a surgeon at East Falls Primary & Specialty Clinic in Idaho, where he specializes in vascular and cardiothoracic surgeries. A former military surgeon, Dr. Setser's career has taken him to hospitals in several states throughout the southeast United States. From 1985 to 1996, Dr. Setser served as an intern, resident, and later, a surgeon in two U.S. Army hospitals; he was promoted to the position of chief of cardiac surgery service at Eisenhower Army Medical Center.
He brings nearly 20 years of experience to his practice.
02. Fast Facts
Doctor Fast Facts
Main Specialty: Thoracic and Cardiac Surgery
Other Interests & Specialties: General cardiothoracic surgery, lung surgery, vascular surgery, traditional heart surgery, arrhythmias, atrial fibrillation, supraventricular tachycardia and vein ablation.
Certifications, Awards & Accolades: American Board of Thoracic Surgery Certification in Thoracic and Cardiac Surgery, member of the Society of Thoracic Surgery, member of the American College of Phlebology
Education & Experience:
Medical Degree from Brody School of Medicine at East Carolina University
Residency in General Surgery at Dwight D Eisenhower Army Medical Center
Fellowship in Thoracic Surgery at San Antonio Uniformed Services Health Education Consortium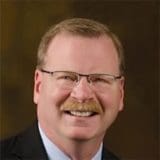 Get Help Contacting Dr. Edward R. Setser