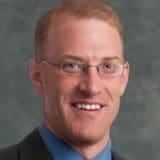 Dr. Matthew W. Schoolfield
Cardiothoracic Surgeon
---
Affiliated Treatment Facilities
Contact Information
Cardiothoracic and Vascular Associates
333 North 1st Street. Suite 280
Boise, ID 83702
(208) 345-6545
01. Doctor Overview
Doctor Overview
Dr. Matthew Schoolfield began his medical career after receiving his medical degree from the University of South Dakota School of Medicine. He then went on to complete a residency at the Robert Packer Hospital and fellowhip at Oregon Health Sciences University.
Dr. Schoolfield has many clinical interests, but has particular expertise in minimally invasive thoracic surgeries, video assisted thoracic surgery (VATS) lobectomy and lung cancer.
Currently, Dr. Schoolfield serves at St. Luke's Clinic, located in Boise, Idaho, acting as Medical Director of Thoracic Oncology at St. Luke's MTSI. His research efforts have been focused on how to use robotic surgerys in general thoracic surgical procedures, as well as on the development of a lung cancer screening program to assist with early detection.
02. Fast Facts
Doctor Fast Facts
Main Specialty: Thoracic Oncology, Vascular Oncology
Other Interests & Specialties: Esophageal Cancer, lung cancer, mediastinal tumor, video-assisted thoracoscopic surgery, chest wall resection and reconstruction and treatment of pleural mesothelioma.
Certifications, Awards & Accolades: Board Certifications in General Surgery and Thoracic Surgery.
Education & Experience:
Medical Degree from University of South Dakota School of Medicine
Fellowship at Oregon Health Sciences University
Residency at Robert Packer Hospital
03. Publications
Publications
Localization of arm representation in the corona radiata and internal capsule in the non‐human primate. Brain. January 2002;125(1):176-198. doi: 10.1093/brain/awf011
Minimally Invasive Staging of N2 Disease: Endobronchial Ultrasound/Transesophageal Endoscopic Ultrasound, Mediastinoscopy, and Thoracoscopy. Thoracic Surgery Clinics. November 2008;18(4):363-379. doi: 10.1016/j.thorsurg.2008.08.001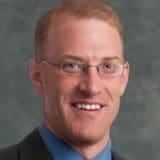 Get Help Contacting Dr. Matthew W. Schoolfield