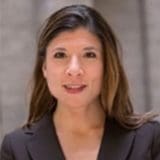 Dr. Andrea S. Wolf
Thoracic Surgeon
---
Affiliated Treatment Facilities
Contact Information
Ruttenberg Treatment Center
1470 Madison Avenue, 3rd Floor
New York, NY 10029
(212) 241-9502
01. Doctor Overview
Doctor Overview
Dr. Andrea S. Wolf has had years of experience treating patients with thoracic cancer. As the Director of the Women's Lung Cancer Program at Mount Sinai Hospital, she also conducts research into lung cancer treatment approaches. This program encompasses clinical research, community outreach and education and a multidisciplinary approach to the treatment of lung cancer in women. Dr. Wolf is also an assistant professor of thoracic surgery at the Icahn School of Medicine at Mount Sinai located in New York, New York.
Dr. Wolf's clinical focus is on the management of malignancies relative to the lungs, including mesothelioma, lung cancer, esophageal cancer, and mediastinal tumors. While training in Boston, Dr. Wolf developed an interest in treating mesothelioma patients and educating both her colleagues in the medical community and the public about this challenging disease state. Over the years, this interest evolved into Dr. Wolf making mesothelioma a primary focus on her career path. She has authored and co-authored several mesothelioma studies and research articles in well-respected medical journals, including one study published in The Annals of Thoracic Surgery in 2014 which showed far better survival rates in women with malignant pleural mesothelioma over men.
When asked to comment on the current standard of care for mesothelioma patients, Dr. Wolf replied, "The challenge is that there is no standard of care for mesothelioma." Dr. Wolf's hope is that her research will contribute to the determination of what that standard should be. When asked how she envisions the standard to progress over the next 10 years, Dr. Wolf stated, "Over the next 10 years, I anticipate progress in adjuvant therapies to prevent progression and recurrence of disease, including novel immunologic, biologic, and hormonal treatments."
02. Fast Facts

Doctor Fast Facts
Main Specialty: Thoracic Surgery
Other Interests & Specialties: General cardiac/thoracic surgery, early stage lung cancer, pleural mesothelioma, robotic and minimally invasive techniques, video-assisted thoracic and laparoscopic surgery for benign and malignant disease of the chest wall, lung, mediastinum, diaphragm and esophagus and clinical research for treatment of lung cancers in women.
Certifications, Awards & Accolades: American Board of Surgery Certification in Surgery, American Board of Thoracic Surgery Certification in Thoracic and Cardiac Surgery, Castle Connolly Top Doctor Award
Education & Experience:
03. Publications
Publications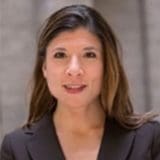 Get Help Contacting Dr. Andrea S. Wolf