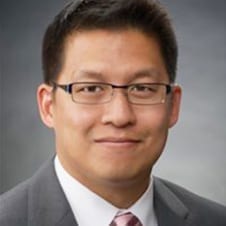 Dr. Evan S. Ong
Surgical Oncologist
---
Contact Information
Swedish Surgical Specialists - First Hill
1221 Madison Street
Arnold Pavilion, Suite 1411
Seattle, WA 98104
(206) 386-6700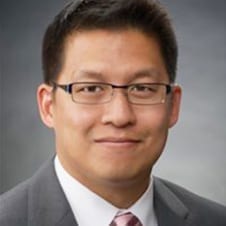 Dr. Evan S. Ong
Surgical Oncologist
---
Contact Information
Swedish Surgical Specialists - First Hill
1221 Madison Street
Arnold Pavilion, Suite 1411
Seattle, WA 98104
(206) 386-6700
01. Doctor Overview
Doctor Overview
Dr. Evan S. Ong currently serves as a surgical oncologist at Swedish Medical Center. Before joining Swedish Medical Center in Seattle, Washington, Dr. Ong was previously an assistant professor of surgery at the University of Arizona Medical Center. While there, Dr. Ong created the Regional and Metastatic Center to address metastasized abdominal cancers. The center largely helped patients with stage 4 disease, approaching their care with a multidisciplinary approach. Speaking of the program, Dr. Ong explained it gave these late-stage patients, who typically had limited treatment options available, more hope for an effective therapy that could provide a longer life expectancy and better quality of life.
Today, Dr. Ong continues to specialize in treating gastrointestinal and abdominal cancers, like peritoneal mesothelioma. One of the most common treatments for abdominal mesothelioma is surgery with hyperthermic intraperitoneal chemotherapy or HIPEC. Dr. Ong is experienced in treating patients with HIPEC, as well as a number of other state-of-the-art treatments like minimally invasive robotic surgery.
Dr. Ong is also an avid cancer researcher. He has authored or co-authored more than 100 medical articles in prestigious, peer-reviewed journals, such as the Journal of Palliative Care, Oncotarget, World Journal of Gastrointestinal Surgery and Technology in Cancer Research & Treatment.
02. Fast Facts
Doctor Fast Facts
Main Specialty: General surgery
Other Interests & Specialties: Hyperthermic intraperitoneal chemotherapy (HIPEC), abdominal surgery, abdominal mass, metastatic diseases, minimally invasive surgery, robotic surgery and treatment of gastrointestinal cancers.
Certifications, Awards & Accolades: American Board of Surgery Certification in Hospice and Palliative Medicine, American Board of Surgery Certification in General Surgery, 2018 Seattle Met Top Doctor Award
Education & Experience:
03. Publications
Publications
Tissue-type plasminogen activator-induced fibrinolysis is enhanced in patients with breast, lung, pancreas and colon cancer. Blood Coagulation & Fibrinolysis. April 2014; 25(3):248-53. doi: 10.1097/MBC.0000000000000040
Cytoreductive surgery and hyperthermic intraperitoneal chemoperfusion: The University of Arizona early experience. World Journal of Gastrointestinal Surgery. June 2012; 4(6):135-40. doi: 10.4240/wjgs.v4.i6.135
Laparoscopic hyperthermic intraperitoneal chemotherapy (HIPEC) for palliative treatment of malignant ascites from gastrointestinal stromal tumours. Journal of Palliative Care. Winter 2012; 28(4):293-6.
Feasibility of helical tomotherapy in stereotactic body radiation therapy for centrally located early stage non‒small-cell lung cancer or lung metastases. International Journal of Radiation Oncology, Biology, Physics. November 2011; 81(3):856-62. doi: 10.1016/j.ijrobp.2010.11.051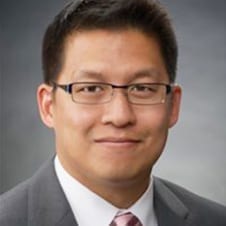 Get Help Contacting Dr. Evan S. Ong
Free
Mesothelioma Treatment Guide
Please fill in the form to request our FREE Mesothelioma Treatment Guide.
It will be sent to you within 24 hours.