Mesothelioma patients who live in South Carolina have access to quality mesothelioma treatment in state. Conventional mesothelioma treatments available in South Carolina include surgery, chemotherapy and radiation. Additionally, clinical trials may currently be recruiting pleural and peritoneal mesothelioma patients in South Carolina.
Quickly diagnosing, staging and beginning a solid treatment plan gives one the best chance for improving life expectancy. We provide a list of top mesothelioma doctors that practice in South Carolina, as well as the top cancer care centers in the state. A list of local cancer support services has been included as well, for your convenience.
01. Statistics
---
South Carolina Mesothelioma Statistics
533 mesothelioma deaths (1999 – 2015)
169 asbestosis deaths (1999 – 2015)
702 total deaths (1999 – 2015)
02. Cancer Centers
Mesothelioma Cancer Centers in South Carolina
For your convenience, we have compiled a list of mesothelioma cancer centers that are located in South Carolina. Please click on a cancer center link to obtain more information about the clinical programs offered and how to contact the cancer center.
South Carolina Mesothelioma Cancer Clinics
03. Doctors
Top South Carolina Mesothelioma Doctors
If you need help with getting an accurate diagnosis or developing a treatment plan, the following mesothelioma doctors and oncologists in South Carolina have the expertise to assist you. More detailed information about each doctor is available by clicking on the appropriate doctor detail link. Details about their background, areas of expertise, professional affiliations, office locations and contact information is provided.
South Carolina Mesothelioma Doctors
Alice Boylan, M.D.
Chief of Acute, Critical, and Trauma
Charleston, SC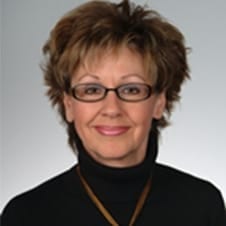 Carol A Sherman, M.D.
Thoracic Medical Oncologist
Charleston, SC
Occasionally, mesothelioma patients will travel to other states to meet with top mesothelioma doctors and thoracic surgeons across the country. These experts will usually concentrate on a particular mesothelioma type within their practice.
04. Clinical Trials
Mesothelioma Clinical Trials in South Carolina
The following clinical trials are in progress or actively recruiting participants in the state of South Carolina:
Sorry, there are no clinical trials to display
05. Support Services
Locate Cancer Support Services in South Carolina
Cancer support services for mesothelioma patients include patient transport, temporary housing, physical therapy and counseling. The following local services may be of help to you while you are receiving treatment for mesothelioma in South Carolina.
South Carolina Treatment Support Services
Counseling & Support Groups

Palmetto Health


(Columbia)803-434-7000

Trident Health


(Charleston)877-442-2362

Cancer Society


(Greenville)864-232-8439

Long-Term Housing

Joe's House


(Nationwide)877-563-7468

Brightwater


(Myrtle Beach)843-903-8300

Spartanburg Housing Authority


(Spartanburg)864-598-6000

Patient Transport

Service Transport Inc


(Greenville)864-879-3193
Palmetto Health Toumey


(Sumter)803-774-9000

Senior Express Transportation Services


(Columbia)803-926-7933

Sumter Transport Co


(Sumter)800-479-7496

Transport Care Services


(Columbia)803-661-9662

Physical Therapy

Atlas Phsyical Therpy


(Charleston)843-606-1490

Accelerated Physical Therapy


(Greenville)864-233-4477

Carolina Physical Therapy


(Sumter)803-938-5395
Other Resources for Mesothelioma Patients in South Carolina
Asbestos Exposure and Mesothelioma in South Carolina

Legal Options in South Carolina