People diagnosed with mesothelioma who live in Hawaii have access to a number of quality health care options. Conventional mesothelioma treatments available in Hawaii include surgery, chemotherapy and radiation. Beyond these conventional treatments, clinical trials may currently be recruiting pleural and peritoneal mesothelioma patients in Hawaii.
We have listed top mesothelioma doctors that practice in Hawaii as well as the top cancer care centers in the state. A number of local cancer support services has been included as well for your convenience. Read more about health care options available to you in Hawaii here.
Hawaii Mesothelioma Statistics
117 mesothelioma deaths (1999 – 2015)

23 asbestosis deaths (1999 – 2015)

140 total deaths (1999 – 2015)
Find a Mesothelioma Cancer Center in Hawaii
The following mesothelioma cancer centers are located in the state of Hawaii. These cancer centers are equipped to deliver quality mesothelioma treatment. Click on a specific cancer center link to get more in depth information.
Hawaii Mesothelioma Cancer Clinics
Hawaii Mesothelioma Doctors
If you need help with getting an accurate diagnosis or developing a treatment plan, the following mesothelioma doctors and oncologists in Hawaii have the expertise to assist you. More detailed information about each doctor is available by clicking on the appropriate doctor link. Details about their background, areas of expertise, professional affiliations, office locations and contact information is provided.
Hawaii Mesothelioma Doctors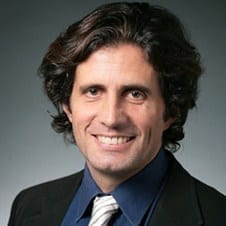 Michele Carbone, M.D.
Director of Thoracic Oncology
Honolulu, HI
Haining Yang, M.D.
Researcher
Honolulu, HI
Occasionally, mesothelioma patients will travel to other states to meet with top mesothelioma doctors and thoracic surgeons across the country. These experts will usually concentrate on a particular mesothelioma type within their practice.
Mesothelioma Clinical Trials in Hawaii
The following clinical trials are in progress or actively recruiting participants in the state of Hawaii:
---
Conditions: Carcinoma, Carcinoma, Squamous Cell, Adenocarcinoma, Neoplasms, Germ Cell and Embryonal, Mesothelioma, Breast Neoplasms, Nasopharyngeal Carcinoma, Cholangiocarcinoma, Carcinoma, Basal Cell, Gastrointestinal Stromal Tumors, Carcinoid Tumor, Carcinoma, Transitional Cell, Carcinoma, Adenoid Cystic, Teratoma, Adenocarcinoma of Lung, Carcinoma, Neuroendocrine, Seminoma, Pheochromocytoma, Choriocarcinoma, Cystadenocarcinoma, Cystadenocarcinoma, Serous, Carcinoma, Endometrioid, Chordoma, Paraganglioma, Hemangiosarcoma, Fibromatosis, Aggressive, Trophoblastic Neoplasms, Adenocarcinoma, Mucinous, Gestational Trophoblastic Disease, Adenocarcinoma, Clear Cell, Nerve Sheath Neoplasms, Neurofibrosarcoma, Cystadenocarcinoma, Mucinous, Fibroma, Thyroid Neoplasms, Pseudomyxoma Peritonei, Sex Cord-Gonadal Stromal Tumors, Adrenocortical Carcinoma, Carcinoma, Islet Cell, Vulvar Neoplasms, Paget Disease, Extramammary, Adenocarcinoma, Papillary, Carcinoma, Acinar Cell, Adenocarcinoma, Bronchiolo-Alveolar, Mixed Tumor, Mullerian, Carcinoma, Giant Cell, Neoplasms, Unknown Primary, Neoplasms
Last Updated: October 29, 2019
Status: Recruiting
Locations:
Locate Cancer Support Services in Hawaii
Cancer support services for mesothelioma patients include patient transport, temporary housing, physical therapy and counseling. The following local services may be of help to you while you are receiving treatment for mesothelioma in Hawaii.
Hawaii Treatment Support Services
Counseling & Support Groups

Kaiser Permanente Mapunapuna Medical Office


(Honolulu)
808-432-8538

Pacific Cancer Foundation


(Wailuku, Lahaina, Kihei)
808-269-3948

Hawaii Pacific Health


(Aiea, Honolulu, Lihue)
877-709-9355

Long-Term Housing

Hale Makua Health Services


(Wailuku, Kahului)
808-877-2761

Aston Hotels


(Oahu, Maui, Kauai, Big Island)
855-747-0763

Clarence T.C. Ching Hope Lodge


(Honolulu)
800-227-2345

Patient Transport

Hawaii Life Flight


(Statewide)
808-833-2270
Hawaii Transportation Services


(Kaneohe)
808-206-5706

American Medical Response


(Oahu, Maui County, Kauai, Big Island)
800-742-5457

Kauai Medical Transport


(Lihue)
808-212-5833

Physical Therapy

Maui Memorial Medical Center


(Wailuku)
808-244-9056

The Queen's Medical Center


(Honolulu)
808-691-4211

North Hawaii Community Hospital


(Kamuela)
808-881-4860
Other Resources for Mesothelioma Patients in Hawaii
Asbestos Exposure and Mesothelioma in Hawaii

Legal Options in Hawaii

Get Help Contacting
Free
Mesothelioma Treatment Guide
Please fill in the form to request our FREE Mesothelioma Treatment Guide.
It will be sent to you within 24 hours.