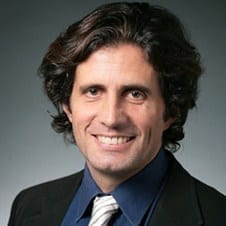 Dr. Michele Carbone
Director of Thoracic Oncology
---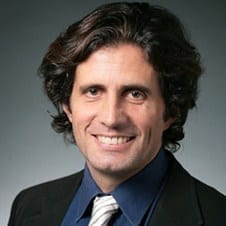 Dr. Michele Carbone
Director of Thoracic Oncology
---
01. Doctor Overview
Doctor Overview
Dr. Michele Carbone serves as a professor of Pathology at John A. Burns School of Medicine, through the University of Hawaii at Manoa in Honolulu, and focuses his efforts on mesothelioma research. Dr. Carbone received a board certification in pathology and works with his team of scientists to research the process by which human mesothelial cells, which surround the lungs, transform into cancer cells. Dr. Carbone is recognized for his extensive research in Cappadocia, Turkey, where asbestos exposure and mesothelioma diagnoses are extremely high.
In Dr. Carbone's research, he discovered that asbestos exposure triggers the secretion of certain proteins in the human body that could make some mesothelial cells resistant to asbestos. This means that some exposed cells may survive asbestos exposure and eventually become cancerous. Dr. Carbone also examined patient genetics in their relation to the likelihood of them developing mesothelioma. Dr. Carbone has published more than 150 scientific papers noting these and other discoveries, the majority of them investigating the mechanisms that cause mesothelioma in humans.
Dr. Carbone's work studying erionite exposure in Turkey, where certain towns have been nicknamed "death villages" after mesothelioma has claimed half their inhabitants, led the Turkish Ministry of Health to build two erionite-free villages to protect its residents. His work in these villages also revealed that certain individuals are more genetically-susceptible to the disease, which means that genetic testing may be able to better predict individuals who are at a higher risk, leading to earlier diagnosis and better treatment. Overall, Dr. Carbone hopes his research has a global impact and can help lead to a cure.
"This is the first gene that proves the concept that the genetic makeup of an individual influences how that individual will be susceptible to environmental carcinogens," Carbone said. "It's very important, especially because it gives us a tool to identify, among the many people who are exposed to asbestos or to erionite, those who are at higher risk. There are an estimated 27 million people who have been exposed to asbestos in the United States. It is impossible to follow all of them up for early detection."
02. Fast Facts
Doctor Fast Facts
Main Speciality: Thoracic Oncology
Other Interests & Specialties: Pathology, checkpoint inhibitors, biomarkers, targeted therapies, genome sequencing and gene therapy.
Certifications, Awards & Accolades: American Board of Pathology Certification in Anatomic Pathology, AACR-Landon Innovator Award for International Collaboration in Cancer Research, Mesothelioma Applied Research Foundation Pioneer Award, Knight of the Republic of Italy for achievements in science and medicine
Education & Experience:
Medical Degree from La Sapienza University
Fellowship at the National Institutes of Health's Child Health Division
Residency at the University of Chicago and Loyola University Cancer Center of Chicago
03. Publications
Publications
A Subset of Mesotheliomas With Improved Survival Occurring in Carriers of BAP1 and Other Germline Mutations. Journal of Clinical Oncology. October 2018;36:35, 3485-3494. doi: 10.1200/JCO.2018.79.0352
Current and Future Management of Malignant Mesothelioma: A Consensus Report from the National Cancer Institute Thoracic Malignancy Steering Committee, International Association for the Study of Lung Cancer, and Mesothelioma Applied Research Foundation. Journal of Clinical Oncology. November 2018;13(11):1655-1667. doi: 10.1016/j.jtho.2018.08.2036
Scientific Advances and New Frontiers in Mesothelioma Therapeutics. Journal of Clinical Oncology. September 2018;13(9):1269-1283. doi: 10.1016/j.jtho.2018.06.011
Progress in the Management of Malignant Pleural Mesothelioma in 2017. Journal of Clinical Oncology. May 2018;13(5):606-623. doi: 10.1016/j.jtho.2018.02.021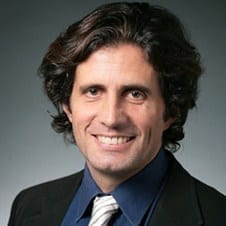 Get Help Contacting Dr. Michele Carbone
Free
Mesothelioma Treatment Guide
Please fill in the form to request our FREE Mesothelioma Treatment Guide.
It will be sent to you within 24 hours.