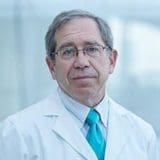 Dr. Steven M. Albelda
Vice Chief and Director of Lung Research, Pulmonary and Critical Care Medicine
---
Affiliated Treatment Facilities
Contact Information
3400 Spruce Street
Philadelphia, PA 19104
(800) 789-7366
01. Doctor Overview
Doctor Overview
Dr. Steven M. Albelda currently serves as Vice Chief and Director of Lung Research, Pulmonary and Critical Care Medicine at the Harron Lung Center, Perelman Center for Advanced Medicine—a facility of the Hospital of the University of Pennsylvania in Philadelphia. He is also currently a William Maul Measey Professor Of Medicine at the Perelman School of Medicine.
Dr. Albelda is published in nearly 140 peer-reviewed journals and papers. He has also contributed to a number of research journals and book chapters. During his research, Dr. Albelda has worked closely with Dr. Daniel Sterman on a number of clinical research programs, including one focused on immune-gene therapies for thoracic malignancies such as mesothelioma. A phase one trial for mesothelioma patients studied immunogene therapy through the use of an adenovirus delivering interferon-alpha genes in conjunction with an antibody. Through the study, Dr. Albelda and Dr. Sterman are evaluating the effect of using genetically altered T-cells to target mesothelioma tumors.
02. Fast Facts

Doctor Fast Facts
Main Specialty: Pulmonology
Other Interests & Specialties: General pulmonary medicine, immuno-gene therapy for thoracic malignancies, gene therapy, mesothelioma, pleural mesothelioma and lung malignancies.
Certifications, Awards & Accolades: American Board of Internal Medicine Certifications in Internal Medicine and Pulmonary Disease, American Society for Clinical Investigation member, American Thoracic Society member, associate member of the Research Society of North America
Education & Experience:
Medical Degree from Perelman School of Medicine at the University of Pennsylvania
Residency at University of Pennsylvania Health System
Fellowship at University of Pennsylvania Health System
03. Publications
Publications
Molecular Characterization of Malignant Mesothelioma: Time for New Targets? Cancer Discovery. December 2018;8(12):1508-1510. doi: 10.1158/2159-8290.CD-18-1181
A preclinical model to investigate the role of surgically-induced inflammation in tumor responses to intraoperative photodynamic therapy. Lasers in Surgery and Medicine. July 2018;50(5):440-450. doi: 10.1002/lsm.22934
Phase I Study of Intrapleural Gene-Mediated Cytotoxic Immunotherapy in Patients with Malignant Pleural Effusion. Molecular Therapy. May 2018;26(5):1198-1205. doi: 10.1016/j.ymthe.2018.02.015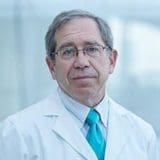 Get Help Contacting Dr. Steven M. Albelda