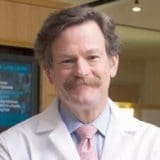 Dr. Larry R. Kaiser
Thoracic Surgeon and President & CEO of Temple University Heath System
---
Affiliated Treatment Facilities
Contact Information
Temple University Hospital
3401 North Broad Street
Ambulatory Care Center, 5th Floor
Philadelphia, PA 19140
(800) 836-7536
01. Doctor Overview
Doctor Overview
Dr. Larry R. Kaiser is an internationally renowned thoracic surgeon, researcher and author who currently serves as head of the Temple University School of Medicine in his hometown of Philadelphia, Pennsylvania. Dr. Kaiser's research has largely centered around lung cancer, mesothelioma and mediastinal tumors; in the early 1990s, he made great contributions to the practice of video thoracoscopy, a type of surgery that involves inserting a scope and camera into a patient's chest.
Over the course of his career, Dr. Kaiser has brought his expertise to many of the country's top cancer centers and universities. He began his career at Memorial Sloan-Kettering Cancer Center in New York City as a member of the thoracic surgery staff, and taught at the neighboring Cornell University Medical College. He later practiced and taught at the Washington University School of Medicine in St. Louis and the University of Pennsylvania in Philadelphia, where he was named chairman of the Department of Surgery.
Prior to his move to Temple University in April 2011, Dr. Kaiser served as president of the University of Texas Health Science Center in Houston, where he also taught surgery and cardiothoracic and vascular surgery.
02. Fast Facts
Doctor Fast Facts
Main Specialty: Surgery
Other Interests & Specialties: Thoracic surgery, general cardiac/thoracic surgery, lung cancer, mediastinal tumors, myasthenia gravis and mesothelioma.
Certifications, Awards & Accolades: American Board of Thoracic Surgery Certification in Thoracic and Cardiac Surgery, Top Doctors, Thoracic & Cardiac Surgery, Philadelphia magazine, Best Doctors in America for the Northeast Region, Philadelphia Magazine World Class Doc Award, American Heath's Top Doctor in America, included in Consumers Research Council of America's Guide to America's Top Surgeons, Tulane Medical Alumni Association Award, Merck Manual Award, University of Pennsylvania Department of Surgery Faculty Teaching Award, included in Who's Who in America, included in Who's Who in the World included in Who's Who in Medicine and Healthcare, I.S. Ravdin Master Clinician Award, First Prize in the Surgery Category of the British Medical Association Book Awards for Operative Thoracic Surgery, Operative Thoracic Surgery Winner in Category of Scholarly Academic Reference Books at the PBIF British Book Design and Production Awards, University of Houston's McGovern Award and Lecture
Education & Experience:
Medical Degree from Tulane University School of Medicine
Bachelors of Science from Tulane University
Residency for Surgery at UCLA
Internship for Surgery at UCLA
Fellowship in Surgical Oncology, at UCLA
Residency for Thoracic Surgery at the University of Toronto
Residency for Cardiovascular Surgery at the University of Toronto
03. Publications
Publications
The Impact of Alemtuzumab and Basiliximab Induction on Patient Survival and Time to Bronchiolitis Obliterans Syndrome in Double Lung Transplantation Recipients. American Journal of Transplantation. August 2016;16(8):2334-41. doi: 10.1111/ajt.13739
Prognostic implications of cell cycle, apoptosis, and angiogenesis biomarkers in non-small cell lung cancer: a review. Clinical Cancer Research. June 2005;11(11):3974-86. doi: 10.1158/1078-0432.CCR-04-2661
Oncolytic therapy using a mutant type-1 herpes simplex virus and the role of the immune system. The Annals of Thoracic Surgery. November 1999;68(5):1756-60; discussion 1761-1762.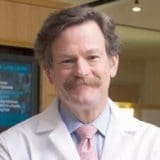 Get Help Contacting Dr. Larry R. Kaiser