People diagnosed with mesothelioma who live in Wyoming have access to a number of quality health care options. Conventional mesothelioma treatments available in Wyoming include surgery, chemotherapy and radiation. Beyond these conventional treatments, clinical trials may currently be recruiting pleural and peritoneal mesothelioma patients in Wyoming.
We have listed top mesothelioma doctors that practice in Wyoming as well as the top cancer care centers in the state. A number of local cancer support services has been included as well for your convenience.
Wyoming Mesothelioma Statistics
109 mesothelioma deaths (1999 – 2015)
21 asbestosis deaths (1999 – 2015)
130 total deaths (1999 – 2015)
Wyoming Mesothelioma Doctors
The following mesothelioma doctors are located and practice in the state of Wyoming. Click on a specific doctor link to obtain more information about their background, areas of expertise, professional affiliations, and office locations.
Wyoming Mesothelioma Doctors
Joseph Rosen, M.D.
Medical Oncologist
Casper, WY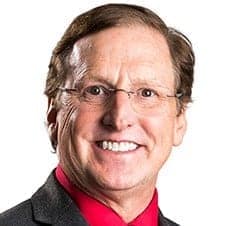 Robert L. Tobin, M.D.
Radiation Oncologist
Casper, WY
Occasionally, mesothelioma patients will travel to other states to meet with top mesothelioma doctors and thoracic surgeons across the country. These experts will usually concentrate on a particular mesothelioma type within their practice.
Mesothelioma Clinical Trials in Wyoming
The following clinical trials are in progress or actively recruiting participants in the state of Wyoming:
Sorry, there are no clinical trials to display
Cancer Support Services in Wyoming
Cancer support services for mesothelioma patients include patient transport, temporary housing, physical therapy and counseling. The following local services may be of help to you while you are receiving treatment for mesothelioma in Wyoming.
Wyoming Treatment Support Services
Counseling & Support Groups

St. John's Medical Center


(Jackson)
307-739-6195

Ivinson Memorial Hospital


(Laramie)
307-755-4485

Mind Spa Therapy


(Cheyenne)
307-509-0772

Long-Term Housing

Candlewood Suites Extended Stay Hotel

(Cheyenne)

307-634-6622

My Place Economy Extended Stay

(Rock Springs)

307-362-5977

Elk Country Homes

(Lander)

307-332-1307

Patient Transport

AMR

(Cheyenne)

307-634-8533
Eastern Royal Medical Transport

(Cheyenne)

800-476-5815

Road to Recovery

(Casper)

307-577-4892

Physical Therapy

Four Pines Physical Therapy

(Jackson)

307-733-5577

Physical Therapy Center

(Cheyenne)

307-773-8533

Sheridan Memorial Hospital

(Sheridan)

307-672-1000

Cheyenne Regional

(Cheyenne)

307-633-6175
Other Resources for Mesothelioma Patients in Wyoming
Get Help Contacting
Free
Mesothelioma Treatment Guide
Please fill in the form to request our FREE Mesothelioma Treatment Guide.
It will be sent to you within 24 hours.