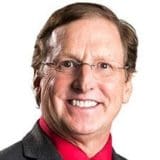 Dr. Robert L. Tobin
Radiation Oncologist
---
Affiliated Treatment Facilities
Contact Information
6501 East 2nd Street
Casper, WY 82609
(307) 235-5433
01. Doctor Overview
Doctor Overview
Dr. Robin L. Tobin is a radiation oncologist in Casper, Wyoming, actively treating patients at the Rocky Mountain Oncology Center. Dr. Tobin also cares for patients in nearby cities like Lander and Laramie. In his career spanning over two decades, Dr. Tobin prides himself on providing personalized care to every patient. His goal is to improve patient's survival rate of mesothelioma and quality of life by offering the latest radiation therapies.
Dr. Tobin has extensive experience treating a number of cancers, including those that impact the lungs. He has a particular interest in metastatic cancers, especially those with secondary spreading to the bone, skin or brain. He continues to stay up-to-date on the latest radiation and cancer treatments to provide his patients with the best care possible.
02. Fast Facts
Doctor Fast Facts
Main Specialty: Radiation Oncology
Other Interests & Specialties: Prostate, breast, lung, GI expertise (rectal, pancreatic, biliary, esophagus), lymphoma, uterine, glioma, sarcoma and skin sarcomas and malignancies with secondary spreading to bone, liver or brain.
Certifications, Awards & Accolades: Wyoming Foundation of Cancer Care Board Member, American Cancer Society Fellow
Education & Experience:
Medical Degree from Creighton University School of Medicine
Internship at Internal Medicine Creighton University Affiliate Hospitals
Residency in Radiation Oncology at Thomas Jefferson University Hospital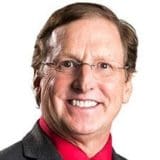 Get Help Contacting Dr. Robert L. Tobin