If you live in the state of Oklahoma and have been diagnosed with mesothelioma, you have access to a number of treatment options. Conventional mesothelioma treatments available in Oklahoma include surgery, chemotherapy, and radiation. Beyond these conventional treatments, clinical trials may currently be recruiting pleural and peritoneal mesothelioma patients in Oklahoma.
We have listed top mesothelioma doctors that practice in Oklahoma as well as the top cancer care centers in the state. Additionally, we have located a number of local cancer treatment support services for your convenience. Read more about health care options available in Oklahoma below.
01. Statistics
---
Oklahoma Mesothelioma Statistics
393 mesothelioma deaths (1999 – 2015)
68 asbestosis deaths (1999 – 2015)
461 total deaths (1999 – 2015)
02. Cancer Centers
Mesothelioma Cancer Centers in Oklahoma
Quality cancer treatment services are available at the following mesothelioma cancer centers in Oklahoma. More detailed information about each cancer center is available by clicking on the appropriate a cancer center detail link.
Oklahoma Mesothelioma Cancer Clinics
03. Doctors
Doctors who Treat Mesothelioma in Oklahoma
For your convenience, we have compiled a list of mesothelioma doctors that are located in Oklahoma. Please click on a doctor link to obtain more information about their background, areas of expertise, professional affiliations, and contact information.
Oklahoma Mesothelioma Doctors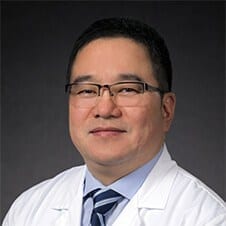 Peter Baik, M.D.
Director of Thoracic Surgery
Tulsa, OK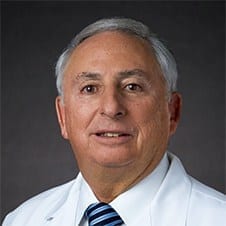 Daniel Nader, M.D.
Pulmonologist and Chief of Staff
Tulsa, OK
Pragatheeshwar Thirunavukarasu, M.D.
Surgical Oncologist
Tulsa, OK
Mesothelioma patients sometimes will travel long distances to meet with top mesothelioma doctors and thoracic surgeons across the country. These experts will usually focus on a particular mesothelioma type within their practice.
04. Clinical Trials
Mesothelioma Clinical Trials in Oklahoma
The following clinical trials are in progress or actively recruiting participants in the state of Oklahoma:
Sorry, there are no clinical trials to display
05. Support Services
Find Cancer Support Services in Oklahoma
While receiving treatment, mesothelioma patients may find a need for temporary lodging, patient transport, physical therapy or counseling. We have compiled a list of these cancer support services in Oklahoma for your convenience.
Oklahoma Treatment Support Services
Counseling & Support Groups

Lifepointe Counseling services, LLC


(Oklahoma City)
405-300-4218

Ashley Hurley LLC


(Oklahoma City)
405-562-9326

Hahn Psyc Services


(Tulsa)
918-992-4781

Long-Term Housing

WoodSpring Suites Tulsa


(Tulsa)
918-392-8200

Sonesta ES Suites Oklahoma City


(Oklahoma City)
405-942-4500

Patient Transport

Guardian EMS


(Oklahoma City)
405-635-9900
Medride Assisted Transportation


(Oklahoma City)
405-685-8267

Annietrans Non Emergency Transportation


(Oklahoma City)
405-789-7070

Physical Therapy

Physical Therapy Central of Northwest OKC


(Oklahoma City)
405-809-8660

Physical Therapy Central


(Oklahoma City)
405-231-5800

Eastern Oklahoma Orthopedic Center


(Tulsa)
918-494-9300
Other Resources for Mesothelioma Patients in Oklahoma
Asbestos Exposure and Mesothelioma in Oklahoma

Legal Options in Oklahoma