If you live in the state of New Jersey and have been diagnosed with mesothelioma, you have access to a number of treatment options. Conventional mesothelioma treatments available in New Jersey include surgery, chemotherapy and radiation. Beyond these conventional treatments, clinical trials may currently be recruiting pleural and peritoneal mesothelioma patients in New Jersey.
Quickly diagnosing, staging and beginning a solid treatment plan gives one the best chance for improving life expectancy. We have listed top mesothelioma doctors that practice in New Jersey as well as the top cancer care centers in the state. Additionally, we have located a number of local cancer treatment support services for your convenience. Read more about health care options available in New Jersey below.
01. Statistics
---
New Jersey Mesothelioma Statistics
1,739 mesothelioma deaths (1999 – 2015)
438 asbestosis deaths (1999 – 2015)
2,277 total deaths (1999 – 2015)
02. Cancer Centers
Top New Jersey Mesothelioma Cancer Centers
The following mesothelioma cancer centers are located in the state of New Jersey. These cancer centers are equipped to deliver quality mesothelioma treatment. Click on a specific cancer center link to get more in depth information.
New Jersey Mesothelioma Cancer Clinics
03. Doctors
New Jersey Mesothelioma Doctors
The following mesothelioma doctors are located and practice in the state of New Jersey. Click on a specific doctor link to obtain more information about their background, areas of expertise, professional affiliations, and office locations.
New Jersey Mesothelioma Doctors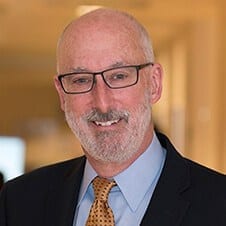 H. Richard Alexander, Jr., M.D.
Chief Surgical Officer
New Brunswick, NJ
Bruce G. Haffty, M.D.
Chief of Staff and Chair of Radiation Oncology
New Brunswick, NJ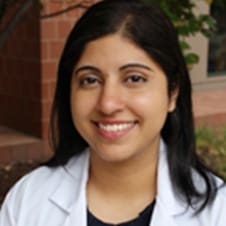 Jyoti Malhotra, M.D.
Medical Oncologist
New Brunswick, NJ
Occasionally, mesothelioma patients will travel to other states to meet with top mesothelioma doctors and thoracic surgeons across the country. These experts will usually concentrate on a particular mesothelioma type within their practice.
04. Clinical Trials
Mesothelioma Clinical Trials in New Jersey
The following clinical trials are in progress or actively recruiting participants in the state of New Jersey:
05. Support Services
Cancer Support Services in New Jersey
Cancer support services for mesothelioma patients include patient transport, temporary housing, physical therapy and counseling. The following local services may be of help to you while you are receiving treatment for mesothelioma in New Jersey.
New Jersey Treatment Support Services
Counseling & Support Groups

Catholic Charities – New Jersey


(Mt. Holly)
609-386-7331

Cancer Support Community Central New Jersey


(Bedminster)
908-658-5400

Long-Term Housing

Extended Stay America


(Cherry Hill)
856-616-1200

Patient Transport

Golden Medical Transportation LLC


(Jersey City)
201-724-7808
Honest Medical Transportation


(Elizabeth)
908-662-1717

Alliance Medical Services LLC


(Paterson)
973-778-4911

Physical Therapy

Brunswick Health & Physical Therapy Center


(New Brunswick)
732-565-1701

Elite Physical Therapy


(Newark)
973-732-5959

Liberty Physical Therapy PC


(Jersey City)
201-366-1116
Other Resources for Mesothelioma Patients in New Jersey
Asbestos Exposure and Mesothelioma in New Jersey

Legal Options in New Jersey