Mesothelioma patients who live in Iowa have access to quality mesothelioma treatment in state. Conventional mesothelioma treatments available in Iowa include surgery, chemotherapy and radiation. Additionally, clinical trials may currently be recruiting pleural and peritoneal mesothelioma patients in Iowa.
We provide a list of top mesothelioma doctors that practice in Iowa as well as the top cancer care centers in the state. A list of local cancer support services has been included as well for your convenience. Learn more about health care options available to you in Iowa here.
01. Statistics
---
Iowa Mesothelioma Statistics
432 mesothelioma deaths (1999 – 2015)

49 asbestosis deaths (1999 – 2015)

481 total deaths (1999 – 2015)
02. Cancer Centers
Find a Mesothelioma Cancer Center in Iowa
The following mesothelioma cancer centers are located in the state of Iowa. These cancer centers are equipped to deliver quality mesothelioma treatment. Click on a specific cancer center link to get more in depth information.
Iowa Mesothelioma Cancer Clinics
03. Doctors
Doctors who Treat Mesothelioma in Iowa
The following mesothelioma doctors are located and practice in the state of Iowa. Click on a specific doctor link to obtain more information about their background, areas of expertise, professional affiliations, and office locations.
Iowa Mesothelioma Doctors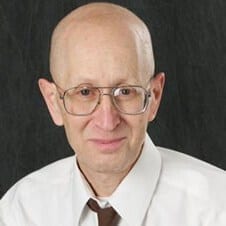 Gerald H. Clamon, M.D.
Medical Oncologist
Iowa City, IA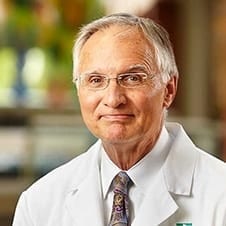 James M. Levett, M.D.
Cardiothoracic Surgeon
Cedar Rapids, IA
It is not uncommon for patients to travel outside of their current states to meet with top oncologists and thoracic surgeons across the country. These mesothelioma experts usually have a particular focus within their practice.
04. Clinical Trials
Mesothelioma Clinical Trials in Iowa
The following clinical trials are in progress or actively recruiting participants in the state of Iowa:
05. Support Services
Cancer Support Services in Iowa
The following cancer support services may be of help to you while you are receiving treatment for mesothelioma in Iowa. Support services for mesothelioma patients include patient transport, temporary housing, physical therapy and counseling.
Iowa Treatment Support Services
Counseling & Support Groups

CHI Health Support Services

(Various Locations)
402-717-2273

Wings of Hope Cancer Support Center


(Council Bluffs)712-325-8970

John Stoddard Cancer Center – Counseling Services


(Des Moines)
515-241-4280

Long-Term Housing

Helen K. Rossi Volunteer Guest House


(Iowa City)
319-384-9240

Mercy Guest Lodging


(Iowa City)
319-339-0300

Russell and Ann Gerdin American Cancer Society Hope Lodge


(Iowa City)
800-227-2345

Patient Transport

Non Emergency Transport


(Muscatine)
563-299-3513
Ambassadors Medical Transport Services


(Grimes)
515-729-9985

Advanced Medical Transport


(Iowa City)
319-354-5900

Physical Therapy

Mercy Rehabilitation Services


(Mason City)
641-428-7498

The Iowa Clinic – West Des Moines


(West Des Moines)
515-875-9706

Covenant Rehabilitation Services


(Waterloo)
319-272-7200
Other Resources for Mesothelioma Patients in Iowa
Asbestos Exposure and Mesothelioma in Iowa

Legal Options in Iowa