Arkansas Mesothelioma Doctors, Cancer Centers and Treatment
If you live in the state of Arkansas and have been diagnosed with mesothelioma, you have access to a number of treatment options. Conventional mesothelioma treatments available in Arkansas include surgery, chemotherapy, and radiation. Beyond these conventional treatments, clinical trials may currently be recruiting pleural and peritoneal mesothelioma patients in Arkansas.
We have listed top mesothelioma doctors that practice in Arkansas as well as the top cancer care centers in the state. Additionally we have located a number of local cancer treatment support services and caregiver resources for your convenience. Read more about health care options available in Arkansas here.
Arkansas Mesothelioma Statistics
Mesothelioma Deaths, 1999 - 2015

Asbestosis Deaths, 1999 - 2015

Total Deaths, 1999 - 2015
Mesothelioma Cancer Centers in Arkansas
We have compiled a list of mesothelioma cancer centers in Arkansas. Please click on a cancer center link for more information about the clinical programs offered, affiliated mesothelioma doctors and how to contact the cancer center.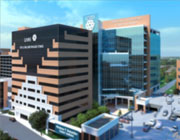 Little Rock, AR
The Winthrop P. Rockefeller Cancer Institute at the University of Arkansas for Medical Sciences in Little Rock, AR is home to a lung cancer team that treats mesothelioma and other lung diseases.
Find a Mesothelioma Doctor in Arkansas
The following mesothelioma doctors are located and practice in the state of Arkansas. Click on a specific doctor link to obtain more information about their background, areas of expertise, professional affiliations, and office locations.
Dr. Arnaoutakis
Little Rock, AR
Dr. Konstantinos Arnaoutakis is a medical hematologist & oncologist involved in mesothelioma treatment at the Winthrop P. Rockefeller Cancer Institute in Little Rock, Arkansas.
Dr. Steliga
Little Rock, AR
Dr. Matthew A. Steliga is a thoracic surgeon at the Winthrop P. Rockefeller Cancer Institute which is affiliated with the University of Arkansas for Medical Sciences in Little Rock, AR.
Occasionally, mesothelioma patients will travel to other states to meet with top mesothelioma doctors and thoracic surgeons across the country. These experts will usually concentrate on a particular mesothelioma type within their practice.
Top Pleural Mesothelioma Doctors in the Country
Chief, Division of Thoracic Surgery & Director, International Mesothelioma Program

Brigham and Women's Hospital
Director, General Thoracic Surgery & Chief, Thoracic Oncology

NYU Langone Medical Center
Mesothelioma Clinical Trials in Arkansas
The following clinical trials are in progress or actively recruiting participants in the state of Arkansas:
| | |
| --- | --- |
| Conditions: | Acinar Cell Carcinoma; Adenoid Cystic Carcinoma; Adrenal Cortex Carcinoma; Adrenal Gland Pheochromocytoma; Anal Canal Neuroendocrine Carcinoma; Anal Canal Undifferentiated Carcinoma; Angiosarcoma; Apocrine Neoplasm; Appendix Mucinous Adenocarcinoma; Bartholin Gland Transitional Cell Carcinoma; Basal Cell Carcinoma; Bladder Adenocarcinoma; Cervical Adenocarcinoma; Cervical Clear Cell Adenocarcinoma; Cholangiocarcinoma; Chordoma; Colorectal Squamous Cell Carcinoma; Desmoid-Type Fibromatosis; Endometrial Transitional Cell Carcinoma; Endometrioid Adenocarcinoma; Esophageal Neuroendocrine Carcinoma; Esophageal Undifferentiated Carcinoma; Extrahepatic Bile Duct Carcinoma; Extramammary Paget Disease; Fallopian Tube Adenocarcinoma; Fallopian Tube Transitional Cell Carcinoma; Fibromyxoid Tumor; Gallbladder Carcinoma; Gastric Neuroendocrine Carcinoma; Gastric Squamous Cell Carcinoma; Gastric Undifferentiated Carcinoma; Gastrointestinal Stromal Tumor; Gestational Trophoblastic Tumor; Giant Cell Carcinoma; Intestinal Neuroendocrine Carcinoma; Intrahepatic Cholangiocarcinoma; Lung Carcinoid Tumor; Lung Sarcomatoid Carcinoma; Major Salivary Gland Carcinoma; Malignant Odontogenic Neoplasm; Malignant Peripheral Nerve Sheath Tumor; Malignant Testicular Sex Cord-Stromal Tumor; Metaplastic Breast Carcinoma; Metastatic Malignant Neoplasm of Unknown Primary; Minimally Invasive Lung Adenocarcinoma; Mixed Mesodermal (Mullerian) Tumor; Mucinous Adenocarcinoma; Mucinous Cystadenocarcinoma; Nasal Cavity Adenocarcinoma; Nasal Cavity Carcinoma; Nasopharyngeal Carcinoma; Nasopharyngeal Papillary Adenocarcinoma; Nasopharyngeal Undifferentiated Carcinoma; Oral Cavity Carcinoma; Oropharyngeal Undifferentiated Carcinoma; Ovarian Adenocarcinoma; Ovarian Clear Cell Adenocarcinoma; Ovarian Germ Cell Tumor; Ovarian Mucinous Adenocarcinoma; Ovarian Squamous Cell Carcinoma; Ovarian Transitional Cell Carcinoma; Pancreatic Acinar Cell Carcinoma; Pancreatic Neuroendocrine Carcinoma; Paraganglioma; Paranasal Sinus Adenocarcinoma; Paranasal Sinus Carcinoma; Parathyroid Gland Carcinoma; PEComa; Peritoneal Mesothelioma; Pituitary Gland Carcinoma; Placental Choriocarcinoma; Primary Peritoneal High Grade Serous Adenocarcinoma; Pseudomyxoma Peritonei; Rare Disorder; Scrotal Squamous Cell Carcinoma; Seminal Vesicle Adenocarcinoma; Seminoma; Serous Cystadenocarcinoma; Small Intestinal Adenocarcinoma; Small Intestinal Squamous Cell Carcinoma; Solid Neoplasm; Spindle Cell Neoplasm; Squamous Cell Carcinoma of the Penis; Teratoma With Somatic-Type Malignancy; Testicular Non-Seminomatous Germ Cell Tumor; Thyroid Gland Carcinoma; Tracheal Carcinoma; Transitional Cell Carcinoma; Ureter Adenocarcinoma; Ureter Squamous Cell Carcinoma; Urethral Adenocarcinoma; Urethral Squamous Cell Carcinoma; Vaginal Adenocarcinoma; Vaginal Squamous Cell Carcinoma, Not Otherwise Specified; Vulvar Carcinoma |
| Last Updated: | July 8, 2019 |
| Status: | Recruiting |
| Locations: | Fort Smith, AR. Hot Springs, AR. Jonesboro, AR. Little Rock, AR. Rogers, AR. Birmingham, AL. Mobile, AL. Anchorage, AK. Fairbanks, AK. Kingman, AZ. |

| | |
| --- | --- |
| Conditions: | Biphasic Mesothelioma; Epithelioid Mesothelioma; Stage I Pleural Malignant Mesothelioma AJCC v7; Stage IA Pleural Malignant Mesothelioma AJCC v7; Stage IB Pleural Malignant Mesothelioma AJCC v7; Stage II Pleural Malignant Mesothelioma AJCC v7; Stage III Pleural Malignant Mesothelioma AJCC v7 |
| Last Updated: | July 4, 2019 |
| Status: | Recruiting |
| Locations: | Hot Springs, AR. Phoenix, AZ. Scottsdale, AZ. Arroyo Grande, CA. Duarte, CA. Sacramento, CA. Colorado Springs, CO. Denver, CO. Durango, CO. Golden, CO. |

| | |
| --- | --- |
| Conditions: | Epithelioid Mesothelioma; Pleural Malignant Mesothelioma; Recurrent Malignant Mesothelioma; Sarcomatoid Mesothelioma |
| Last Updated: | January 16, 2019 |
| Status: | Active, not recruiting |
| Locations: | Rogers, AR. Antioch, CA. Burbank, CA. Fremont, CA. Fresno, CA. Los Angeles, CA. Modesto, CA. Oakland, CA. Orange, CA. Redwood City, CA. |
Arkansas Cancer Support Services
While receiving treatment, mesothelioma patients may find a need for temporary lodging, patient transport, physical therapy or counseling. We have compiled a list of these cancer support services in Arkansas for your convenience.
Arkansas Treatment Support Services
Counseling & Support Groups

Madison County Health Coalition


(Huntsville)
479-738-2612

Washington Regional Cancer Support Home


(Bentonville)
479-271-2257

Washington Regional Cancer Support Home


(Fayetteville)
479-521-8024

Long-Term Housing

Peitz Cancer Support House


(Mountain Home)
870-508-2273

Cancer Support Home


(Bentonville)
479-271-2257

Cancer Support Home


(Fayetteville)
479-521-8024

Patient Transport

Caliber Patient Care


(Bentonville)
479-431-5455

Siloam Springs Elderly/Disabled Taxi Prog


(Siloam Springs)
479-524-5136

Arkansas Foundation for Medical Care


(Fort Smith)
844-436-0357

North Arkansas Transportation Service


(Harrison)
870-741-8008

Angel One Program


(Jonesboro)
800-244-4357

Ozark Regional Transit


(Springdale)
877-372-8904

North Arkansas Transportation Service


(Mountain Home)
870-425-6989

Angel One Program


(Lowell)
800-244-4357

C.A.R.E. Program Taxi


(Rogers)
479-621-1186

Bella Vista Courtesy Van


(Bella Vista)
479-855-7663
Angel One Program


(Little Rock)
800-244-4357

Bentonville Taxi Service (Elderly Taxi Program)


(Bentonville)
479-271-3126

Arkansas Patient Transfer


(Rogers)
479-631-0743

Physical Therapy

CARTI Radiation Oncology


(Searcy)
501-268-7870

CARTI Medical Oncology


(Stuttgart)
501-907-6444

Highlands Oncology Group


(Rogers)
479-936-9900

CARTI Hematology/Oncology


(Russellville)
479-967-6565

CARTI Medical Oncology


(Clinton)
501-906-3000

CARTI Medical Oncology


(El Dorado)
501-219-8777

CARTI Cancer Center


(Little Rock)
501-906-3000

NEA Baptist Clinic


(Jonesboro)
870-936-8000

Academy at Riverdale


(Little Rock)
501-663-6965

UAMS Physical Therapy


(Little Rock)
501-661-7955

CARTI Medical Oncology


(Conway)
501-205-0748

CARTI Radiation Oncology


(Mountain Home)
870-424-2200

CARTI Medical Oncology


(North Little Rock)
501-975-0600

CARTI Medical Oncology


(Benton)
501-315-5317

CARTI Hematology/Oncology


(Heber Springs)
501-887-3000

Highlands Oncology Group


(Fayetteville)
479-587-1700
Author: Linda Molinari
Editor in Chief, Mesothelioma Cancer Alliance
Read about Linda
Reviewer: Jennifer R. Lucarelli
Lawyer for Mesothelioma Victims and Their Families
Read about Jennifer