The MCA Blog

MCA Warrior Stories
Inspiring Stories from Courageous Men and Women Dedicated to Increasing Mesothelioma Awareness
Author: MCA Warrior Stories
Date: 8/16/2018
Sean Sasser came into public fame after appearing on one of the most popular seasons of The Real World: San Francisco in the early 1990s. Though not a cast member himself, Sasser's relationship with castmate Pedro Zamora quickly became a highlight of the season. Both men had been diagnosed with HIV as young adults and met before the show began at a march in Washington, as LGBTQ and HIV/AIDS educators and activists. The two had a commitment ceremony on the show, marking a momentous occasion as one of the first openly gay couples to do so on television.
Author: MCA Warrior Stories
Date: 5/22/2018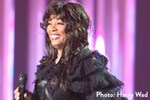 LaDonna Adrian Gaines, better known by her stage name Donna Summer, soared to fame in the 1970s, becoming widely known as the "Queen of Disco." Her songs like "Bad Girls," "Last Dance," "Hot Stuff" and countless other hits helped her become one of the world's best-selling artists of all time, a five-time Grammy award winner, and frequent chart topper.
Author: MCA Warrior Stories
Date: 3/22/2018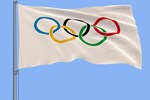 In the world of wrestling, Terry McCann is a legend. In his early wrestling career during college, McCann only lost three matches and went on to win three consecutive AAU National Championships. He also won two NCAA titles during his college career. In 1956, McCann considered joining the Olympic-bound team, though ultimately decided to push back his Olympic goals so he could finish his education.
Author: MCA Warrior Stories
Date: 3/1/2018
Nicholas Hondrogen was a true artist, applying his creative energy to a number of mediums throughout his career. Since his days in art school, Hondrogen showed his highly ambitious nature. Though his program at Boston's School of the Museum of Fine Arts was meant to span the course of five years, after some encouragement from Flemish artist Jan Cox, Hondrogen completed his education in just two years.
Author: MCA Warrior Stories
Date: 1/30/2018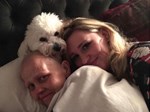 Charlotte Hughes and her siblings recall a wonderful childhood in Rayleigh, England. Their mother Claire worked from home making realistic dolls, so she could also be a stay-at-home mom and spend time with her children. But when Charlotte was just 20 years old, the family learned the most devastating news: Claire had peritoneal mesothelioma.
Resources for Mesothelioma Patients and Their Families
Author: MCA Warrior Stories
Date: 11/29/2017
Jim Leonard was a devoted dad and grandfather, enjoying retired life on the golf course and going to as many sporting events as he could. Leonard would cheer on his grandchildren and his hometown team, the Franklin Wildcats, and was a devoted fan of the University of Tennessee, a team he got to know as a young boy before his family moved to Ohio.
Author: MCA Warrior Stories
Date: 10/16/2017
Many politicians face various highs and lows in their careers. If they're lucky to be voted into office, it may be very short lived and possibly filled with strong opposition. But Representative Bruce Vento served in the U.S. House of Representatives on behalf of Minnesota from 1977 until his untimely passing in 2000. Prior to serving in the U.S. House of Representatives, Vento began his long political career as a member of the Minnesota House of Representatives in 1970.
Author: MCA Warrior Stories
Date: 9/21/2017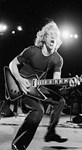 Warren Zevon began a decades-long career in music when he left high school at 16 years old and moved to New York City to become a folk singer. Over the years, he was signed and dropped by multiple labels and produced many albums, both as a solo artist and in collaborative efforts.
Author: MCA Warrior Stories
Date: 9/6/2017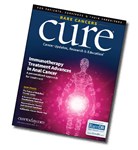 Advocate and 11-year mesothelioma survivor Heather Von St. James has had a lot of great opportunities to tell her story and raise awareness for mesothelioma and asbestos. Through blogs, opinion pieces, collaborations with organizations like Greenpeace, and even in-person meetings with members of Congress, she has truly made such a difference in the community.
Author: MCA Warrior Stories
Date: 8/30/2017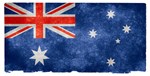 Australia is home to one of the highest overall cancer survival rates in the world. But 25,000 Australians die from rare cancers like mesothelioma each year, which is over half of all the cancer deaths in the country. Though mesothelioma only accounts for about 600 new diagnoses and around 600 deaths each year in Australia, it's still a growing problem. The number of cases has generally increased each year since 1982, with a peak so far in 2011 with 690 diagnoses. However, various researchers in Australia have estimated another increase in cases through 2021.
Next >