The MCA Blog

David Haas
Director of Awareness Programs
Author: David Haas
Date: 5/10/2018
Mesothelioma is an aggressive cancer, known to have an extremely bleak prognosis. Diagnosis can be jarring, leaving patients with the difficult decision of whether or not to pursue treatment. Mesothelioma life expectancy varies greatly, but what does it look like when treatment is denied?
Author: David Haas
Date: 3/9/2018
For many rare cancers, early detection and accurate diagnosis have been an ongoing struggle for years. The low incidence rates and often unclear symptoms are just a few factors that can impact a doctor's ability to recognize these diseases, like diffuse mesothelioma. In more recent years, researchers have made some advancements in diagnostic methods to more accurately and quickly detect even rare cancers.
Author: David Haas
Date: 2/7/2018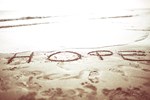 After receiving a mesothelioma diagnosis, for many the biggest question is: "How long will I survive?" Unfortunately, determining mesothelioma life expectancy is a complicated question that can vary widely between patients for a number of individual factors.
Author: David Haas
Date: 12/21/2017
Mesothelioma has long been viewed as an old man's disease. For many years, the typical patient would be a senior male, with the majority of new cases occurring in those 55 and older. But in more recent years, the health impacts of asbestos have started to become increasingly apparent in younger generations. Secondhand exposure to asbestos, as well as exposure through DIY home projects, have become bigger concerns in the community.
Author: David Haas
Date: 11/9/2017
Hurricane season, which extends through the end of November, has already brought great devastation to Gulf and East Coast states, while wildfires are sending ash and toxins into the air as they blaze throughout the Western U.S. As these areas continue their road to recovery with large cleanup efforts, they may be facing other unseen dangers brought to the surface from these storms: toxins like asbestos.
Resources for Mesothelioma Patients and Their Families
Author: David Haas
Date: 10/11/2017
While many rejoice in the change of season, watching the leaves fall and feeling the air grow colder, some Americans instead begin to feel moody and fatigued. As summer changes to fall and continues to progress to winter, some individuals may get the sense that they are in a seasonal funk or have "the winter blues," when they may actually suffer from seasonal affective disorder (SAD).
Author: David Haas
Date: 9/1/2017
We are pleased to announce the winner of the Fall 2017 Mesothelioma Cancer Alliance Scholarship is Natalia Jaramillo, a doctoral student specializing in clinical psychology at the University of California, Santa Barbara (UCSB).
Author: David Haas
Date: 7/14/2017
Stories about asbestos seem to be a permanent fixture in the news. Communities across the nation discover asbestos in various buildings and schools or hear about asbestos being improperly disposed of. It's a serious threat that won't disappear easily.
Author: David Haas
Date: 5/24/2017
Spring is the prime time for home improvement projects. Many take the opportunity to clean out their closets, upgrade decor, and tackle a deep cleaning. Others also take advantage of the better weather to take on bigger projects, like renovations.
Author: David Haas
Date: 4/7/2017
In the past, a collaboration between the United States and Cuba seemed unlikely. But with former President Barack Obama restoring diplomatic relations with the island nation last year, an important new clinical trial will soon be under way.
Next >