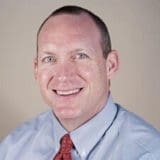 Dr. W. Thomas Purcell
Chief Medical Officer
---
Affiliated Treatment Facilities
Seattle Cancer Care Alliance
Contact Information
825 Eastlake Ave. E.
Seattle, WA 98109
(855) 557-0555
01. Doctor Overview
Doctor Overview
Dr. W. Thomas Purcell currently serves as the Chief Medical Officer at Seattle Cancer Care Alliance. He is also a professor at Fred Hutchinson Cancer Research Center and a clinical professor in the Division of Medical Oncology at the University of Washington School of Medicine.
Dr. Purcell previously served as Associate Director for Clinical Services of the University of Colorado Cancer Center and Executive Medical Director of Oncology Services at University of Colorado Hospital. Prior to joining the University of Colorado in 2012, Dr. Purcell received training for Internal Medicine and Medical Oncology at Emory University School of Medicine and Johns Hopkins University, Sidney Kimmel Comprehensive Cancer Center.
Also prior to his positions, Dr. Purcell spent seven years as the Director of the Billings Clinic Cancer Center, where he was also part of the executive leadership at the clinic as Division Chief for Service Lines Growth, as well as a Foundation Board Member. Through this experience and more, Dr. Purcell has been able to build an extensive knowledge in various cancers and diseases, contributing to many different publications.
02. Fast Facts
Doctor Fast Facts
Main Specialty: Medical Oncology
Other Interests & Specialties: Internal medicine, anal cancer, biliary cancer, cancer medication, chemotherapy, gastroenterologic cancer (colon, stomach, esophageal, liver), lung cancer and pancreatic cancer.
Certifications, Awards & Accolades: American Board of Internal Medicine Certification in Internal Medicine, American Board of Internal Medicine Certification in Cancer Oncology, American Board of Internal Medicine Certification in Medical Oncology, member of American Society of Clinical Oncology, recipient of ASCO's Statesman Award
Education & Experience:
Medical Degree from Emory University School of Medicine
Internship at University of Texas Southwestern Medical School Program
Residency in Internal Medicine at University of Texas Southwestern Medical School Program
Fellowship for Medical Oncology at Johns Hopkins University School of Medicine Program
03. Publications
Publications
Therapy of Small-cell Lung Cancer (SCLC) With a Topoisomerase-I-inhibiting Antibody-Drug Conjugate (ADC) Targeting Trop-2, Sacituzumab Govitecan. Clinical Cancer Research. July 2017;23(19): doi: 10.1158/1078-0432.CCR-17-0933
The incidence of brain metastases in stage IV ROS1-rearranged non-small cell lung cancer and rate of central nervous system progression on crizotinib. Journal of Thoracic Oncology. July 2018;13(11):1717-1726. doi: 10.1016/j.jtho.2018.07.001
Brief Report: Baseline and on treatment characteristics of serum tumor markers in stage IV oncogene-addicted adenocarcinoma of the lung. Journal of Thoracic Oncology. January 2018;13(1):134-138. doi: 10.1016/j.jtho.2017.08.005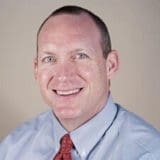 Get Help Contacting Dr. W. Thomas Purcell