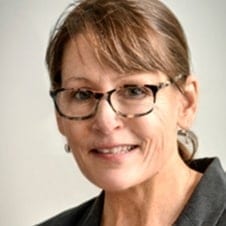 Dr. Tracey L. Weigel
Chief of Thoracic Surgery
---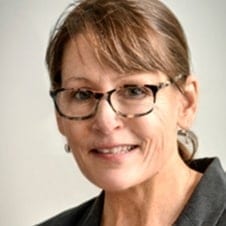 Dr. Tracey L. Weigel
Chief of Thoracic Surgery
---
01. Doctor Overview
Doctor Overview
Dr. Tracey L. Weigel has held numerous positions during her career. Following her residency, Dr. Weigel served as a professor in the division of cardiothoracic surgery and chief of the section of thoracic surgery at the University of Wisconsin School of Medicine and Public Health, Department of Surgery. After serving for over a decade in Wisconsin, Dr. Weigel moved to Portland, Maine to assume the role of division director of thoracic surgery and medical director of the Comprehensive Thoracic Oncology Program at Maine Medical Center Cancer Institute. Currently, Dr. Weigel is Chief of Thoracic Surgery at the Westchester Medical Center in Valhalla, New York.
Dr. Weigel offers patients many years of experience and is a proponent of a multidisciplinary approach to patient care and treatment to improve outcomes, especially for mesothelioma. She has authored or coauthored articles that have been published in peer-reviewed medical journals such as Lung Cancer, The Annals of Thoracic Surgery, Surgical Clinics of North America and The Journal of Thoracic and Cardiovascular Surgery.
02. Fast Facts
Doctor Fast Facts
Main Speciality: Thoracic Surgery
Other Interests & Specialties: General cardiac/thoracic surgery, minimally invasive thoracic surgery, thoracic surgical oncology, lung cancer, esophageal cancer, mediastinal surgical procedures and robotic surgeries.
Certifications, Awards & Accolades: ACS Fellow, America's Top Doctors Award, America's Top Doctors for Cancer Award, American Board of Medical Specialities Certification in Thoracic and Cardiac Surgery, named one of Castle Connolly's America's Top doctors, American Society of Clinical Oncology (ASCO) member, the Cardiothoracic Surgery Network (CTSNet) member, Society of Thoracic Surgeons (STS) member
Education & Experience:
Residency for General Surgery at Memorial Sloan-Kettering Cancer Center
Residency for General Surgery at Rose Island Hospital Lifespan
Fellowship for Thoracic Surgery at University of Wisconsin
Internship for General Surgery at Brown University
Medical Degree from University of Rochester School of Medicine and Dentistry
03. Publications
Publications
Endoluminal palliation for dysphagia secondary to esophageal carcinoma. The Surgical Clinics of North America. August 2002;82(4):747-61. doi: 10.1016/S0039-6109(02)00037-3
Nuclear EGFR protein expression predicts poor survival in early stage non-small cell lung cancer. Lung Cancer. July 2013;81(1):138-41. doi: 10.1016/j.lungcan.2013.03.020
Integrated PET/CT fusion imaging and endoscopic ultrasound in the pre-operative staging and evaluation of esophageal cancer. Molecular imaging and biology: MIB: the official publication of the Academy of Molecular Imaging. February 2011;13(1):166-71. doi: 10.1007/s11307-010-0306-0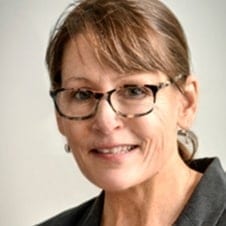 Get Help Contacting Dr. Tracey L. Weigel
Free
Mesothelioma Treatment Guide
Please fill in the form to request our FREE Mesothelioma Treatment Guide.
It will be sent to you within 24 hours.