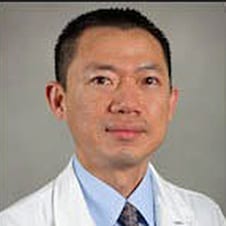 Tawee Tanvetyanon, M.D.
Medical Oncologist
---
Contact Information
Magnolia Campus
12902 USF Magnolia Drive
Tampa, FL 33612
(888) 663-3488
01. Doctor Overview
Doctor Overview
Dr. Tawee Tanvetyanon is a medical oncologist at the H. Lee Moffitt Cancer Center & Research Institute in Tampa. Dr. Tanvetyanon has expertise in thoracic cancers, as well as head and neck malignancy, with specialization in lung cancer and mesothelioma. Dr. Tanvetyanon is well-versed in a number of promising emerging treatments for mesothelioma, including immunotherapy programs and hyperthermic intraperitoneal chemotherapy (HIPEC) for peritoneal mesothelioma.
Dr. Tanvetyanon is an avid researcher with the goal of improving quality, personalized cancer care for every patient. He also hopes to develop a statistical model to better predict patient outcomes from particular treatments. He has led and participated in numerous clinical trials testing new treatments and new multimodal therapies for a variety of cancers. Dr. Tanvetyanon has published over 30 peer-review articles in medical journals including Journal of Clinical Oncology, Annals of Oncology and Head & Neck and Journal of Thoracic Oncology.
02. Fast Facts
Doctor Fast Facts
Main Speciality: Oncology
Other Interests & Specialties: Lung cancer, mesothelioma, thymoma, thoracic oncology, oncology and hematologic oncology.
Certifications, Awards & Accolades: American Board of Internal Medicine Certification in Hematology, American Board of Internal Medicine Certification in Internal Medicine, American Board of Internal Medicine Certifications in Medical Oncology, member of the American Society of Hematology, member of the American Association of Cancer Research, American Society of Clinical Oncology Merit Award, Patients' Choice Award
Education & Experience:
Medical Degree from the Chulalongkorn University
Residency at Albert Einstein Medical Center at Thomas Jefferson Medical College
Fellowship in Medical Oncology & Hematology at Loyola University Chicago, Stritch School of Medicine
03. Publications
Publications
Ipilimumab/Nivolumab-related Opsoclonus-Myoclonus-Ataxia Syndrome Variant in a Patient with Malignant Pleural Mesothelioma. Journal of Immunotherapy. November 2018;41(9):411-412. doi: 10.1097/CJI.0000000000000228
Malignant mesothelioma clinical trial combines immunotherapy drugs. Immunotherapy. April 2018;10(5):341-344. doi: 10.2217/imt-2017-0177
Use of Adjuvant Cisplatin-Based Versus Carboplatin-Based Chemotherapy in Non-Small-Cell Lung Cancer: Findings From the Florida Initiative for Quality Cancer Care. Journal of Oncology Practice. July 2015;11(4):332-7. doi: 10.1200/JOP.2014.001750
Phase 2 Study of Concurrent Cetuximab Plus Definitive Thoracic Radiation Therapy Followed by Consolidation Docetaxel Plus Cetuximab in Poor Prognosis or Elderly Patients With Locally Advanced Non-Small Cell Lung Cancer. International Journal of Radiation Oncology, Biology, Physics. November 2014;90(4):828-33. doi: 10.1016/j.ijrobp.2014.07.023
Changes in the care of non-small-cell lung cancer after audit and feedback: the Florida initiative for quality cancer care. Journal of Oncology Practice. July 2014;10(4):e247-54. doi: 10.1200/JOP.2013.001275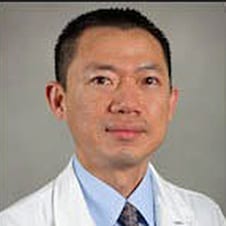 Get Help Contacting Tawee Tanvetyanon, M.D.
Free
Mesothelioma Treatment Guide
Please fill in the form to request our FREE Mesothelioma Treatment Guide.
It will be sent to you within 24 hours.