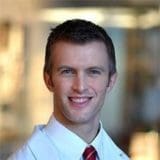 Dr. Shawn S. Groth
Thoracic Surgeon and Director of Esophageal Surgical Services
---
Affiliated Treatment Facilities
Contact Information
Thoracic Surgery Clinic
Baylor Medicine at McNair Campus
7200 Cambridge Street
Houston, TX 77030
(713) 798-6376
01. Doctor Overview
Doctor Overview
Dr. Shawn S. Groth is a thoracic surgeon who specializes in minimally invasive techniques. He is an assistant professor of surgery in the Division of General Thoracic Surgery at Baylor College of Medicine and Director of Esophageal Surgical Services at Baylor St. Luke's Medical Center. Dr. Groth completed his residencies under the mentorship of mesothelioma experts, like Dr. David Sugarbaker, and a pioneer of minimally invasive surgery, Dr. James D. Luketich.
A specialist in the management of both malignant and benign disorders, Dr. Groth has experience in pleural diseases, like mesothelioma, esophageal disorders and more. Dr. Groth's clinical research initiatives revolve around thoracic oncology outcomes research, clinical trials and healthcare disparities research. He directs his research efforts towards advancing personalized oncology and improving treatment guidelines for treating cancer patients. Dr. Groth has authored and co-authored many research studies and traveled nationally to present his findings at many society meetings including The American Society of Clinical Oncology and The Society of Thoracic Surgeons.
02. Fast Facts
Doctor Fast Facts
Main Specialty: Thoracic Surgery
Other Interests & Specialties: General cardiac/thoracic surgery, pleural mesothelioma, lung cancer, tracheal stenosis, mediastinal malignancies, robot-assisted thoracic surgery and minimally invasive thoracic surgery.
Certifications, Awards & Accolades: American Board of Surgery Certification in Surgery, American Board of Thoracic Surgery Certification in Thoracic and Cardiac Surgery, Geriatric Patient Care Award, Henry Buchwald Award, David Gaviser Award, Early Career Faculty Award for Excellence in Patient Care, Cassius Ellis Award, Power of Professionalism (POP) Award from Baylor Clinic, member of the Society of Thoracic Surgeons, member of the American College of Surgeons, member of the Society for Surgery of the Alimentary Tract
Education & Experience:
Medical Degree from University of Minnesota Medical School
Residency in General Surgery at University of Minnesota
Residency in Thoracic Surgery at Brigham and Women's Hospital
Fellowship in Minimally Invasive Thoracic Surgery at University of Pittsburgh Medical Center
03. Publications
Publications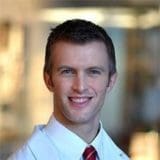 Get Help Contacting Dr. Shawn S. Groth