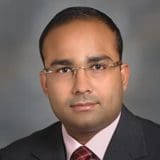 Dr. Kanwal Raghav
Gastrointestinal (GI) Medical Oncologist
---
Affiliated Treatment Facilities
Contact Information
1515 Holcombe Boulevard
Houston, TX 77030
(866) 701-2595
01. Doctor Overview
Doctor Overview
Dr. Kanwal Raghav is a professor in the Department of Gastrointestinal Medical Oncology, Division of Cancer Medicine at the University of Texas MD Anderson Cancer Center in Houston. Throughout his career, Dr. Raghav has been involved in numerous research studies, publishing over 60 medical articles in peer-reviewed medical journals. His research has focused on treatments and the role of different proteins and genes in a number of different cancers like lung cancer.
Dr. Raghav continues to actively lead a number of clinical trials as the principal investigator. He hopes his work can help lead to better diagnostic tests and treatment methods for cancer, and one day contribute to a cure.
02. Fast Facts

Doctor Fast Facts
Main Specialty: Medical Oncology
Other Interests & Specialties: Gastrointestinal malignancies, hematology, internal medicine, colorectal cancer, adenocarcinoma and lung cancer.
Certifications, Awards & Accolades: American Board of Internal Medicine Certification in Medical Oncology, American Board of Internal Medicine Certification in Internal Medicine, American Board of Internal Medicine Certification in Hematology, SWOG Young Investigator Award, ASCO & Conquer Cancer Foundation Merit Award, Stanley N. Levick Award, Dr. Abhijeet Malhotra Award, member of the American Society of Clinical Oncology, member of the American Society of Hematology, member of the American Association of Cancer Research
Education & Experience:
Clinical Fellowship in Hematology/Oncology at The University of Texas M.D. Anderson Cancer Center
Residency in Internal Medicine from Albert Einstein Medical Center
Medical Degree from the University College of Medical Sciences, New Delhi
03. Publications
Publications
Role of HGF/MET axis in resistance of lung cancer to contemporary management. Translational Lung Cancer Research. September 2012;1(3):179-93. doi: 10.3978/j.issn.2218-6751.2012.09.04
Motesanib and advanced NSCLC: experiences and expectations. Expert Opinion in Investigational Drugs. June 2011;20(6):859-69. doi: 10.1517/13543784.2011.579103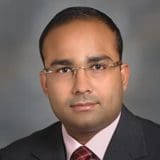 Get Help Contacting Dr. Kanwal Raghav