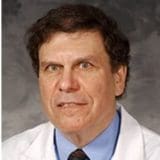 Dr. H. Ian Robins
Medical Oncologist
---
Affiliated Treatment Facilities
Contact Information
Medical Oncology Clinic
600 Highland Avenue
Madison, WI 53792
(608) 265-1700
01. Doctor Overview
Doctor Overview
Dr. H. Ian Robins is a medical oncologist at the University of Wisconsin Carbone Cancer Center. He focuses a great deal of research on neuro-oncology and works as a principal investigator on the North American Brain Tumor Consortium, Easter Cooperative Oncology Group and Radiation Therapy Oncology Group. His medical interests include breast cancer, clinical hypnosis, lymphomas, malignant melanoma, neuro-oncology, sarcomas and systemic hyperthermia. He has also conducted research on malignant mesothelioma and lung cancer.
Dr. Robins serves an investigator in neuro-oncology and was also a principal investigator for several NIH/NCI cooperative group protocols that receive NIH grant support. Dr. Robins has published more than 240 peer-reviewed papers, more than 40 books and chapters and 220 abstracts, and is noted among America's top doctors for cancer.
02. Fast Facts
Doctor Fast Facts
Main Specialty: Internal Medicine, Oncology
Other Interests & Specialties: Brain and central nervous system tumors, brain tumor care, breast cancer, chemotherapy and fine needle aspiration.
Certifications, Awards & Accolades: Board Certified in Internal Medicine and Human Oncology, American College of Physicians Fellow, Best Doctors in America recognition, America's Top Doctors for Cancer recognition, Radiation Therapy Oncology Group member, Eastern Cooperative Oncology Group and Alliance Oncology member
Education & Experience:
Medical Degree from Boston University School of Medicine
Internship at University of Wisconsin Hospital and Clinics
Residency at University of Wisconsin Hospital & Clinics
Fellowship at University of Wisconsin Hospital and Clinics
03. Publications
Publications
Erlotinib for the treatment of brain metastases in non-small cell lung cancer. Expert Opinion Pharmacotherapy. 2016;17(7):1013-21. doi: 10.1517/14656566.2016.1165206
Multicenter phase 2 study of patupilone for recurrent or progressive brain metastases from non-small cell lung cancer. Cancer. December 2015;121(23):4165-72. doi: 10.1002/cncr.29636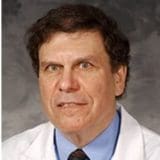 Get Help Contacting Dr. H. Ian Robins