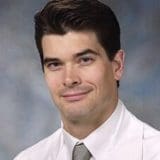 Dr. David C. Rice
Thoracic Surgeon
---
Affiliated Treatment Facilities
Contact Information
1515 Holcombe Boulevard
Houston, TX 77030
(866) 701-2595
01. Doctor Overview
Doctor Overview
Dr. David Rice, originally from Dublin, Ireland, currently serves as a professor of surgery at the University of Texas MD Anderson Cancer Center. He is a leading researcher at the center, also serving as the surgical principal investigator (PI) on the Vanguard study, which focuses on targeted therapies for lung cancer patients who have already undergone surgical resection. Dr. Rice is also a leading investigator for several other clinical trials at the center, including a study about extrapleural pneumonectomies with neoadjuvant chemotherapy for pleural mesothelioma.
In addition to his role in mesothelioma and cancer research, Dr. Rice participated as a founder in the development of the MINTOS (Minimally Invasive and New Technologies in Oncologic Surgery) working group at MD Anderson Cancer Center. As a result, he's among the first surgeons to actively utilize endobronchial ultrasound (EBUS) guided mediastinal nodal biopsies in thoracic malignancies like mesothelioma.
02. Fast Facts
Doctor Fast Facts
Main Specialty: Pulmonology
Other Interests & Specialties: Thoracic surgery, General cardiac/thoracic surgery, video assisted thoracoscopic (VATS), minimally invasive esophagectomy, minimally invasive lobectomy, endobronchial ultrasound (EBUS) guided mediastinal nodal biopsies, extrapleural pneumonectomy and the effects of neoadjuvant chemotherapy, extrapleural pneumonectomy and adjuvant radiation therapy in patients with malignant pleural mesothelioma.
Certifications, Awards & Accolades: American Board of Thoracic Surgery, America's Top Doctors for Cancer, America's Top Doctors, SE Texas Top Doctors, founder in the development of the MINTOS (Minimally Invasive and New Technologies in Oncologic Surgery) working group, The Surgery Chief Resident Teaching Award, Award on Aging from the Society of Thoracic Surgeons, Kaare K. Nygaard Travel Award for Clinical Research, Arthur Ball Memorial Prize in Surgery, member of IASLC Mesothelioma Staging Committee
Education & Experience:
Medical Degree from University of Dublin Trinity College
Internship for Surgery at St James Hospital, Dublin
Residency for General Surgery at Mayo Clinic
Fellowship for Thoracic Surgery at Mayo Clinic
Postdoctoral Fellow for Tumor Immunology at Mayo Clinic
Resident for Cardiothoracic Surgery at Baylor College of Medicine and The University of Texas MD Anderson Cancer Center
03. Publications
Publications
Predictors of trimodality therapy and trends in therapy for malignant pleural mesothelioma. European Journal of Cardio-Thoracic Surgery. May 2018;53(5):960–966. doi: 10.1093/ejcts/ezx427
Biomarker-Integrated Neoadjuvant Dasatinib Trial in Resectable Malignant Pleural Mesothelioma. Journal of Thoracic Oncology. February 2018;13(2):246–257. doi: 10.1016/j.jtho.2017.10.033
A Randomized Phase II Trial of Adjuvant Galinpepimut-S, WT-1 Analogue Peptide Vaccine, After Multimodality Therapy for Patients with Malignant Pleural Mesothelioma. Clinical Cancer Research. December 2017;23(24). doi: 10.1158/1078-0432.CCR-17-2169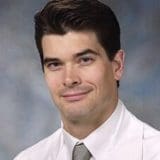 Get Help Contacting Dr. David C. Rice