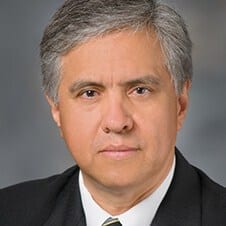 Dr. Cesar A. Moran
Co-Director of Thoracic Malignancies Tissue Bank and Co-Director of (Pathology) Lung Cancer SPORE
---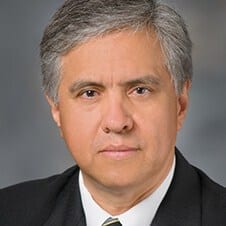 Dr. Cesar A. Moran
Co-Director of Thoracic Malignancies Tissue Bank and Co-Director of (Pathology) Lung Cancer SPORE
---
01. Doctor Overview
Doctor Overview
Dr. Cesar Moran is a recognized specialist and researcher for mesothelioma. He currently is an associate director and adjunct professor at the University of Texas M.D. Anderson Cancer Center. Dr. Moran has served as the Principal Investigator for a number of funded research projects concerning cancer-related pathology. Aside from his academic obligations, Dr. Moran is the Editor-In-Chief of the Annals of Diagnostic Pathology while also serving on the editorial board or working as a reviewer for eight other medical journals.
Dr. Moran has authored and co-authored a number of scholarly writings including "VM104 Tumors of the Pleural and Mediastinum," which he co-authored with Saul Suster for the College of American Pathologists. The paper includes an in-depth analysis of pleural malignant mesothelioma, a fatal form of cancer that is typically caused by exposure to asbestos. Dr. Moran works to train pathologists in specific areas of cancer pathology, such as mesothelioma, and examines procedures such as extrapleural pneumonectomy as a method of treatment for mesothelioma cancer.
02. Fast Facts
Doctor Fast Facts
Main Specialty: Pathology
Other Interests & Specialties: Anatomic pathology, mesothelioma, lung cancer, skin cancer, tissue biopsy, vascular cancer, lymphatic diseases, smooth muscle cancer, breast cancer, liver cancer and mediastinal cyst.
Certifications, Awards & Accolades: American Board of Pathology Certified Anatomic Pathology, Top Doctors in America, SE Texas Top Doctors, Distinguished Teaching Professor, Super Doc Award, member of CCSG-NCI Lung Cancer Program, Leonard H. Robinson Award for Excellence in Education
Education & Experience:
Fellowship in Surgical Pathology at Yale University School of Medicine
Residency in Anatomic Pathology at The Mount Sinai Hospital
Medical Degree from the University of San Carlos Medical School
03. Publications
Publications
Elevated PDGFRB gene copy number gain is prognostic for improved survival outcomes in resected malignant pleural mesothelioma. Annals of Diagnostic Pathology. June 2014;18(3):140-5. doi: 10.1016/j.anndiagpath.2014.02.005
Primary peritoneal mesotheliomas in children: a clinicopathological and immunohistochemical study of eight cases. Histopathology. May 2008;52(7):824-830. doi: 10.1111/j.1365-2559.2008.03029.x
Histologic assessment and prognostic factors of malignant pleural mesothelioma treated with extrapleural pneumonectomy. American Journal of Clinical Pathology. November 2008;130(5):754-64. doi: 10.1309/AJCPHV33LJTVDGJJ
Applications and limitations of immunohistochemistry in the diagnosis of malignant mesothelioma. Advances in Anatomic Pathology. November 2006;13(6):316-29. doi: 10.1097/01.pap.0000213064.05005.64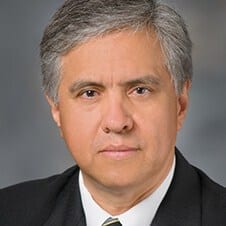 Get Help Contacting Dr. Cesar A. Moran
Free
Mesothelioma Treatment Guide
Please fill in the form to request our FREE Mesothelioma Treatment Guide.
It will be sent to you within 24 hours.