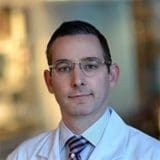 Dr. Bryan Burt
Chief of the Division of Thoracic Surgery and Program Director of General Thoracic Surgery Fellowship
---
Affiliated Treatment Facilities
Contact Information
Thoracic Surgery Clinic
Baylor Medicine at McNair Campus
7200 Cambridge Street
Houston, TX 77030
(713) 798-6376
01. Doctor Overview
Doctor Overview
Dr. Bryan Burt is a general thoracic surgeon at Baylor College of Medicine who currently serves as Chief of Thoracic Surgery, Program Director of General Thoracic Surgery Fellowship and Professor of Thoracic Surgery. Dr. Burt previously worked alongside world-renowned mesothelioma expert Dr. David Sugarbaker at Baylor's Mesothelioma Treatment Center.
Dr. Burt's clinical practice focuses on a variety of conditions that require thoracic surgery, which he feels can make the biggest impact. When discussing the care he administers to his patients, Dr. Burt states he "feels privileged to care for patients with thoracic cancers and other thoracic surgical problems." Among Dr. Burt's highly specialized surgical skills are resectional procedures for malignant pleural mesothelioma and chest wall resection and reconstructions. Treating patients with mesothelioma is of particular interest to Dr. Burt, and as a result, has become a key focus in some of his most recent clinical research endeavors in the laboratory.
02. Fast Facts
Doctor Fast Facts
Main Specialty: Thoracic Surgery
Other Interests & Specialties: General cardiac/thoracic surgery, thoracic outlet syndrome, lung cancer, esophageal cancer, malignant pleural mesothelioma, esophageal reflux, chest wall tumors, thymic malignancy, minimally invasive video-assisted thoracic surgery (VATS) and open lobectomy.
Certifications, Awards & Accolades: American Board of Surgery Certification in Surgery, American Board of Thoracic Surgery Certification in Cardiac Surgery, Peter Bent Brigham Scholar Award from Brigham & Women's Hospital, Clarence Coryell Prize in Surgery from Cornell Medical School, Early Career Faculty Award for Excellence in Patient Care from Baylor College of Medicine, American College of Surgeons fellow, Journal of Thoracic and Cardiovascular Surgery (JTCVS) editorial board member, Society of Thoracic Surgeons member, International Thymic Malignancy Interest Group member, American Medical Association member, General Thoracic Biology Club member
Education/Experience:
Residency for General Surgery at Brigham and Women's Hospital
Fellowship for Thoracic Surgery at Brigham and Women's Hospital
Medical Degree from Weill Cornell Medical College of Cornell University
03. Publications
Publications
04. Mesothelioma Clinical Trials
Mesothelioma Clinical Trials by Bryan Burt, M.D.
Dr. Burt is associated with the following clinical trials:
---
Conditions: Mesothelioma, Mesothelioma, Malignant
Last Updated: January 25, 2022
Status: Active, not recruiting
Locations: Houston, TX.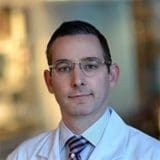 Get Help Contacting Dr. Bryan Burt