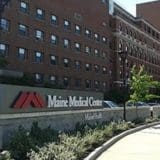 Maine Medical Center Cancer Institute
---
Doctors Affiliated with this Treatment Facility
Contact Information
100 Campus Drive
Scarborough, ME 04074
(844) 504-9680
01. History
History of the Maine Medical Center Cancer Institute
In 1951, the Maine General Hospital joined two other nearby facilities to become the Maine Medical Center. At one million square feet, the Maine Medical Center is the largest hospital in northern New England. The Maine Medical Center Cancer Institute is built on the principle of "treating cancer with leadership, innovation, and compassion." MMC Cancer Institute is a teaching hospital, holding affiliations with the University of Vermont College of Medicine and Tufts University School of Medicine. With award-winning cancer care resources, MMC Cancer Institute has an extensive research program that provides leading-edge treatment and high-quality care.
MMC Cancer Institute has the largest private oncology practice in northern New England with a remarkable reputation for its cancer expertise. Maine Medical Center Cancer Institute treats the most cancer patients of any hospital in the state, helping over 3,000 cancer patients each year, including those with mesothelioma. The Marshall L. and Susan Gibson Pavilion holds 44 beds and provides the only inpatient oncology unit in the state.
With specialized clinical programs, Maine Medical Center Cancer Institute offers a full range of diagnostic imaging modalities. The center and a team of radiologists offer sophisticated diagnostic technology that can target and personalize cancer treatments. MMC Cancer Institute also offers the latest treatments and technology, with specialists in nursing, medical oncology, radiation oncology, surgical oncology, pathologists and more coming together to develop the best treatment plan for each individual case.
02. Mesothelioma Care
Mesothelioma Care at the Maine Medical Center Cancer Institute
The Thoracic Oncology program at the cancer center consists of a team of experts with experience diagnosing and treating mesothelioma and other lung conditions. Maine Medical Center has been named a national center of excellence in thoracic care due to the high volume of lung cancer procedures successfully completed by the board-certified thoracic surgeons each year.
The program offers patients standard mesothelioma treatment options, like surgery, with advanced technology to help improve patient outcomes and shorten recovery times. The center has extensive experience with video-assisted thoracic surgery (VATS), which offers minimally invasive procedures for patients, which lessens treatment side effects. MMMC Cancer Institute also offers the latest chemotherapy and radiation options, including 3D conformal external beam radiation therapy, intensity modulated radiation therapy (IMRT), radiofrequency ablation and targeted chemotherapy options. The center also heavily focuses on prevention and early detection with their lung cancer screening program.
The cancer institute also offers a variety of support programs to help patients and their loved ones through every aspect of their diagnosis and treatment. Patients and families can work with nurse navigators and counselors for cancer nutrition resources and nutrition counseling, financial counseling, finding a support group, home care and palliative care. MMC offers 11 disease-specific patient navigators who actively support patients and their families throughout their cancer journey.
03. Specializations
Maine Medical Center Cancer Institute Specializations
Stereotactic radiation
Video-assisted thoracic surgery (VATS)
Metastatic cancer
External beam radiation therapy (EBRT)
Image-guided radiation therapy
04. Accreditations
Maine Medical Center Cancer Institute Accreditations
U.S. News & World Report High Performing Hospital in Lung Cancer Surgery
U.S. News & World Report Best Regional Hospitals
American College of Radiology Radiation Oncology accreditation
Commission on Cancer Outstanding Achievement Award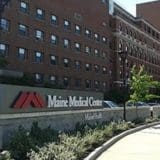 Get Help Contacting Maine Medical Center Cancer Institute