South Dakota Mesothelioma Doctors, Cancer Centers and Treatment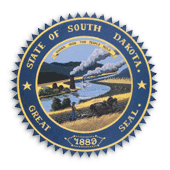 Mesothelioma patients who live in South Dakota have access to quality mesothelioma treatment options in state. Conventional mesothelioma treatments available in South Dakota include surgery, chemotherapy, and radiation. Beyond these conventional treatments, clinical trials may currently be recruiting pleural and peritoneal mesothelioma patients in South Dakota.
We provide a list of top mesothelioma doctors that practice in South Dakota, as well as the top cancer care centers in the state. A list of local cancer support services has been included as well for your convenience. Learn more about health care options available in South Dakota below.
South Dakota Mesothelioma Statistics
Mesothelioma Deaths, 1999 - 2015

Asbestosis Deaths, 1999 - 2015

Total Deaths, 1999 - 2015
Doctors who Treat Mesothelioma in South Dakota
The following mesothelioma doctors are located and practice in the state of South Dakota. Click on a specific doctor link to obtain more information about their background, areas of expertise, professional affiliations, and office locations.
Dr. Elshami
Sioux Falls, SD
Pulmonologist
Sanford Health/Sanford Pulmonary Medicine Clinic
Sioux Falls, SD 57105
(605) 328-8900
Dr. Ashraf A. Elshami is a Pulmonologist at the Sanford Health/Sanford Pulmonary Medicine Clinic in Sioux Falls, South Dakota where he specializes in treating mesothelioma and other respiratory ailments.
Dr. Keppen
Sioux Falls, SD
Medical Oncologist & Hematologist
Sanford Cancer Center
Sioux Falls, SD 57104
(605) 328-8000
Dr. Michael Keppen is an oncologist and hematologist involved in mesothelioma treatment at Sanford Cancer Center in Sioux Falls, South Dakota.
Occasionally, mesothelioma patients will travel to other states to meet with top mesothelioma doctors and thoracic surgeons across the country. These experts will usually concentrate on a particular mesothelioma type within their practice.
Top Peritoneal Mesothelioma Doctors in the Country
Chief, Division of Surgical Oncology

CHI Health Clinic
Surgical Oncologist

UPMC Hillman Cancer Center
Find Cancer Support Services in South Dakota
Cancer support services for mesothelioma patients include patient transport, temporary housing, physical therapy and counseling. The following local services may be of help to you while you are receiving treatment for mesothelioma in South Dakota.
South Dakota Treatment Support Services
Counseling & Support Groups

Avera


(Sioux Falls)
605-322-4700

Prarie Lakes Cancer Center


(Watertown)
605-882-6800

Sanford Cancer Center


(Sioux Falls)
605-328-8000

Long-Term Housing

Joe's House


(Nationwide)
877-563-7468

Trail Ridge Senior Living Community


(Sioux Falls)
605-339-4847

Greenleaf Assisted Living Center


(Brookings)
605-692-6311

Patient Transport

Becky's Vans


(Mitchell)
605-770-5613
Rapid Taxi


(Rapid City)
605-348-8080

Rapid Ride


(Rapid City)
605-394-6631

Prarie Hills Transit


(Spearfish)
605-642-6668

Express Taxi


(Sioux Falls)
605-215-7307

Physical Therapy

Prarie Rehabilation


(Sioux Falls)
605-334-5630

Pro Active Physical Therapy


(Sioux Falls)
605-332-2565

South Dakota Physical Therapy


(Sioux Falls)
605-339-4839
Author: Linda Molinari
Editor in Chief, Mesothelioma Cancer Alliance
Read about Linda
Reviewer: Jennifer R. Lucarelli
Lawyer for Mesothelioma Victims and Their Families
Read about Jennifer