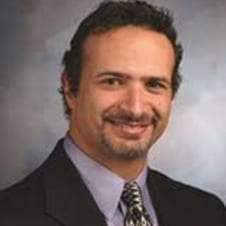 Dr. Ashraf A. Elshami
Pulmonologist
---
Contact Information
Sanford Pulmonology Medicine Clinic
1205 South Grange Avenue, Suite 407
Sioux Falls, SD 57105
(605) 328-8900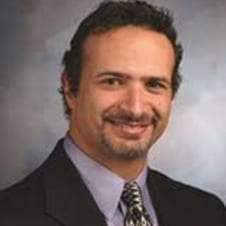 Dr. Ashraf A. Elshami
Pulmonologist
---
Contact Information
Sanford Pulmonology Medicine Clinic
1205 South Grange Avenue, Suite 407
Sioux Falls, SD 57105
(605) 328-8900
01. Doctor Overview
Doctor Overview
Dr. Ashraf A. Elshami has been a practicing pulmonologist for 25 years. He currently provides pulmonary, critical care services and sleep medicine at the Sanford USD Medical Center. Dr. Elshami can also be found at the local veteran treatment center, Sioux Falls Veterans Affairs Health Care System. In addition to serving at these two clinics, Dr. Elshami also teaches as a clinical associate professor of internal medicine at the University of South Dakota School of Medicine.
Over the course of his career, Dr. Elshami has authored and co-authored over a dozen clinical studies about various lung and respiratory conditions, including pleural mesothelioma. The studies he has participated in have focused on gene therapy and gene transfer as treatments for mesothelioma, as well as using unique viruses as a treatment.
02. Fast Facts
Doctor Fast Facts
Main Speciality: Pulmonology
Other Interests & Specialties: General pulmonary medicine, critical care medicine, interstitial lung disease and sleep medicine.
Certifications, Awards & Accolades: American Board of Internal Medicine Certification in Critical Care Medicine, American Board of Internal Medicine Certification in Pulmonary Disease, American Board of Internal Medicine Certification in Sleep Medicine, Medicare and Medicaid Electronic Health Records Incentive Program Stage 1 and Stage 2 Certification
Education & Experience:
Residency for Internal Medicine at University of Pennsylvania Health System
Fellowship for Pulmonary Disease and Critical Care Medicine at University of Pennsylvania Health System
Medical Degree from Temple University School of Medicine
03. Publications
Publications
Impact of preexisting and induced humoral and cellular immune responses in an adenovirus-based gene therapy phase I clinical trial for localized mesothelioma. Human Gene Therapy. September 2991;9(14):2121-33.
Use of a "replication-restricted" herpes virus to treat experimental human malignant mesothelioma. Cancer Research. February 1997;57(3):466-71.
Pleural-based mesothelioma in immune competent rats: a model to study adenoviral gene transfer. The Annals of Thoracic Surgery. September 1995;60(3):593-7;discussion 597-598.
Gene therapy using adenovirus carrying the herpes simplex-thymidine kinase gene to treat in vivo models of human malignant mesothelioma and lung cancer. American Journal of Respiratory Cell and Molecular Biology. July 1995;13(1):7-16. doi: 10.1165/ajrcmb.13.1.7598939
Treatment of pleural mesothelioma in an immunocompetent rat model utilizing adenoviral transfer of the herpes simplex virus thymidine kinase gene. Human Gene Therapy. January 1996;7(2):141-8. doi: 10.1089/hum.1996.7.2-141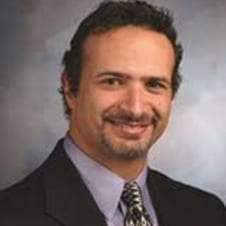 Get Help Contacting Dr. Ashraf A. Elshami
Free
Mesothelioma Treatment Guide
Please fill in the form to request our FREE Mesothelioma Treatment Guide.
It will be sent to you within 24 hours.