Columbus is the capital city of Ohio. Located on the Scioto and Olentangy Rivers, it is the largest city in Ohio, with a population of just over 787,000. Columbus has a diverse and vibrant economy that encompasses research, manufacturing, healthcare, higher education, retail and more. Among Columbus's major employers are Ohio State University, research foundation Battelle Memorial Institute, Chemical Abstracts Service, Owens Corning Corporation and JP Morgan Chase.
---
Columbus was officially founded in 1812 as the state capital, chosen for its central location and river access. Columbus was chartered as a town in 1816 and became a city in 1836. With railroad access beginning in 1850, Columbus began to develop as a manufacturing city and a union leader. German immigrants brought their tradition of beer making to Columbus, establishing the L. Hoster Brewing Company, Capitol Breweries, and August Wagner Breweries (Gambrinus Brewing and Bottling Company), among others. The Columbus Buggy Corporation, established in 1875, was foremost of a dozen buggy manufacturers, turning out a buggy every eight minutes at its peak. Both industries faded in Columbus, succumbing to Prohibition and the automobile, respectively, although Anheuser Busch still operates a brewery in Columbus, and a recent resurgence of interest in craft beers and microbreweries has led to preservation efforts in the city's brewery district. Although manufacturing has declined somewhat, Columbus's always diverse economy has allowed it to persevere through a severe flood in 1913 and several periods of recession.
Columbus has a lengthy and active history of industry and construction during a period when asbestos-containing materials were widely used. Workers exposed to asbestos may be at risk for mesothelioma and other asbestos-related diseases. If you or a loved one were diagnosed with mesothelioma in Columbus, you may also benefit from seeking the advice of a mesothelioma lawyer.
01. Exposure Sites
---
Other Asbestos Exposure Sites in Columbus, Ohio
If you worked at any of these notable companies and/or job sites in Columbus, Ohio, you may have been exposed to harmful asbestos which is known to cause mesothelioma cancer.
Columbus, Ohio Companies With Known Asbestos Use
A.C. Humko

A.P. Green Industries

A.P. Green Refractory Company

Abitec Corp

ACandS, Inc.

Air National Guard Facilities

Allen Refractories Company

American Elec Power Service Corp

American Insurance Union Building

American Zinc Oxide

Angel Jay L Inc

Anheuser Busch Brewery

Anheuser Busch Incorporated

Armstrong Cork Company

Asarco, Inc.

Asbestos Service Company

Ashland Chemical

Atlas Laundry-Linen Supply

August Wagner and Sons Brewing Company

B & T Metals

Bartholomew City Hospital

Battelle Memorial Institute

Board of Public Service

Brown Steel

Buckeye Iron Coupler Company

Buckeye Mal. Iron and Couple Company

Buckeye Steel Castings Company

Buel Gatterdam Company, Incorporated

Bushey Cotton Company

C.C.C. and St. L. Railway

Candle Lite Homes Lot 23

Capital City Products Company

Capitol Savings and Trust Company

Carnegie Steel Company

Carpenters Union – Local 100

Case Crane and Kilbourne Jacobs Company

Central Aluminum

Central Market St. Railway Company

Central Union Telephone Building

Chemical Abstract Building

Chittenden Hotel

Clark Grave Vault Company

Columbus & Southern Ohio Electric Company

Columbus Aircraft Div.

Columbus and Iron and Steel Company

Columbus Army Depot

Columbus Bolt Works

Columbus Buggy Company

Columbus Center Building

Columbus Central Railway Company

Columbus Coated Fabrics

Columbus Consolidated Street Railroad Company

Columbus Dispatch Building

Columbus Edison Electric Light Company

Columbus Electric Light and Power Company

Columbus Electric Railway Company

Columbus General Depot

Columbus Iron and Steel Company

Columbus Metrol Housg Auth

Columbus Metropolitan Housing Authority

Columbus Oil Cloth Company

Columbus Packing Company

Columbus Public Service Company

Columbus Py Power & Light Company

Columbus Railway Power and Light Company

Columbus Savings and Trust Company

Columbus Sewage Pumping Station

Columbus Shops

Columbus Show Case Company

Columbus St. School

Columbus State Hospital

Columbus State Institute

Columbus Steel Company

Columbus Stove

Columbus Street Railway Company

Columbus Union Oil Cloth Company

Columbus Warehouse

Columbus Woolen Manufacturing Company

Continental Can

D.L. All Manufacturing Company

David Davies Packing Company

Defense Construction Supply Center

Defense Supply Agency

Delphi Corporation

Delphi Hardware Plant

Delphi Interior Lighting

Dresser-Ideco Company

Earl E. Bright, Inc.

Erection Shop

F and R Lazarus and Company

F. W. Means & Company

Federal Glass Company

Feeble Minded Youth

Fireproof Block Company

Fitzpatrick and Hoepfner

Flow A Matic

Forrest Towel Supply Company

Franklin Plating

G.L. Larely Construction

Gallery of Fine Arts

Gas Turbine Station

General Electric

General Motors Corporation

George Ingel Construction

Georgia Pacific Corporation

Gmc

Great Lake Coal Mining Company

Great Southern Hotel

Gwinn Milling Company

Harrop Ceramic Service Company

Hartman Building

Hayden Plant

Henry Holtzman and Sons Company

Huffman Conklin Company

Indianola Heating and Lighting Company

Indianola Ice Company

Indpls. Col. and Southrn Tract Company

Industrial Furnace Supply Company

Inland Steel

Institution For Feeble Minded

Jackson Pike Wastewater Treatment Plant

Janitrol Aircraft Division

Jeffrey Manufacturing Company

Jf Williams Milling Company

Jonathan Clark and Sons Company

Jordan Mills Inc.

Junk Yard

Kal Kan Foods Inc

Kal Kan Pet Care

Kay Lee Constr Company

Kilbourne and Jacobs Manufacturing Company

Kroger Grocery and Baking Company

Kroger Warehouse

Kuempel Company

L Hoster Brewing Company

Lazarus & Company F & R

Linmoor Junior High School

Lockbourne Air Force Base

M & R Dietetic Laboratories, Inc.

M C Lilly Company

M&R Dietetic

Marion Franklin Recreation Center

Mars Inc

Mccracken Power House

Mercy Hospital

Metal Forge Company

Mount Carmel Hospital

Mount Vernon Railway and Lt Company

Municipal Electric Plant

Municipal Electric Plant

Municipal Lighting Plant

New York Central Railroad

Norfolk and Western Railway Company

North American Aviation Corporation

North American Lead Company

North American Rockwell Corp

Ohio and Texas Sugar Company

Ohio Board of Administration

Ohio Central Railroad

Ohio Education Association

Ohio Fuel Gas Company

Ohio Fuel Supply Company

Ohio Institute For Feeble Minded Youth

Ohio Malleable Iron

Ohio State Penitentiary

Ohio State University

Ohio Transmission & Pump

Owens-Illinois Glass Company

P. Wayden Saddlery Hardware Company

P.C.C. and St. L Railway

Parsons Elementary School

Penn Centrals Avon Yards

Pennsylvania Railroad

Penrod Drywall

Peruna Drug Manufacturing Company

Peters Dash Company

Pickaway Power Station

Piping Contractors

Plibrico Inc

Plibrico Sales & Service Company

Public Service Company

Riverside Hospital

Rockwell

Ross Laboratories

S. A. Esswein Heating and Plumbing Company

S. K. Resistite

Sandover Inner City HUD

Sanitary Plumbing Company

Sauer Inc.

Saunders and Esswein

Service Products, Inc.

Sewage Treatment Plant

Shartle Machine Company

Shenango

Smith Agriculcural Chemical Company

Solid Waste Auth Central Ohio

Standard Chain Company

State Office Tower

Swift & Company

Terstedt Div Gmc

Timben Roller Bearing Company

Transportation Office

Troy Laundering Company

United Sheet Metal Company

W T Burdell Trustee

Western Electric Company, Inc.

Westinghouse Electric Corporation

White Cross Hospital

Wm H. Conklin Company

Woodruff and Pausch Stone Company

Yost and Packard
02. Doctors
Columbus, Ohio Mesothelioma Doctors
For your convenience, we have prepared the following list of mesothelioma doctors located within a 100-mile radius of Columbus, Ohio. To view more information about the doctor's background, areas of expertise, professional affiliations and office locations, please click on the doctor detail link provided.
David P. Carbone, M.D.
Medical Oncologist and Director of the James Thoracic Center
Columbus, OH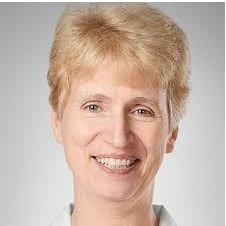 Claire Verschraegen, M.D.
Medical Oncologist and Associate Director of Translational Research
Columbus, OH
03. Cancer Centers
Mesothelioma Cancer Centers near Columbus, Ohio
For your convenience, we have compiled a list of mesothelioma cancer centers that are located within a 100-mile radius of Columbus, Ohio. Please click on a cancer center link to obtain more information about the clinical programs offered, areas of expertise and how to contact the cancer center.
04. Support Services
Mesothelioma Patient Support Services near Columbus
Cancer support services for mesothelioma patients include patient transport, temporary housing, physical therapy and counseling. The following local services may be of help to you while you are receiving treatment for mesothelioma.
Ohio Treatment Support Services
Counseling & Support Groups
Saul and Saul, LLC

 
(Columbus)
614-626-5110

Mind to Muscle Wellness LLC

 
(Dayton)
937-410-0519
Hope Hollow

 
(Columbus)
614-459-HOPE
Prestige Patient Transport

 
(Georgetown)
937-690-6100

Meda-Care Transportation, Inc.

 
(Cincinnati)
513-521-4799
Cornerstone Physical Therapy

 
(Columbus)
614-775-9618

Western Ohio Therapy Associates

 
(Greenville)
937-548-9495
05. Filing a Lawsuit
Filing an Asbestos Lawsuit in Columbus, Ohio
If you or a loved one has been diagnosed with mesothelioma and were exposed to asbestos at a commercial, residential or military site in Columbus, Ohio, you may be entitled to compensation. Don't lose your right to file a claim. You must act quickly and file your claim within the appropriate statute of limitations for the state of Ohio.
06. Law Firms
Mesothelioma Lawyers Servicing Columbus, Ohio
Dean, Omar & Branham, LLP is a law firm dedicated to using the legal profession to make our community safer. When someone is badly hurt because someone else did not act reasonably, we are here to help provide whatever justice the legal system can give the family who has been wronged.

Early, Lucarelli, Sweeney and Meisenkothen is a national law firm recognized for its representation of over 3,000 hardworking men and women who have been exposed to asbestos and diagnosed with mesothelioma. ELSM's experience in asbestos litigation spans four decades.

At The Gori Law Firm, we have handled hundreds of mesothelioma lawsuits on behalf of people throughout the United States. This experience allows us to choose jurisdiction in which to file your case based on many factors including but not limited to state of residence, jobsites, and previous and current employers.

As one of the nation's leading mesothelioma law firms, Simmons Hanly Conroy has a proven track record. Every mesothelioma lawyer at the firm is committed to helping families affected by mesothelioma and asbestos-related diseases.
Columbus is the capital city of Ohio. Located on the Scioto and Olentangy Rivers, it is the largest city in Ohio, with a population of just over 787,000. Columbus has a diverse and vibrant economy that encompasses research, manufacturing, healthcare, higher education, retail and more. Among Columbus's major employers are Ohio State University, research foundation Battelle Memorial Institute, Chemical Abstracts Service, Owens Corning Corporation and JP Morgan Chase.