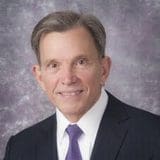 Dr. James D. Luketich
Director of Thoracic Surgical Oncology and Co-Director of the Lung Cancer Center
---
Affiliated Treatment Facilities
Contact Information
Mesothelioma Specialty Care Center of UPMC Cancer Centers
5115 Centre Avenue, 3rd Floor
Pittsburgh, PA 15232
(412) 647-7555
01. Doctor Overview
Doctor Overview
Dr. James Luketich is the director of thoracic surgical oncology and co-director of the Lung Cancer Center at UPMC Hillman Cancer Center. Dr. Luketich specializes in thoracic oncology and treating patients that have been diagnosed with malignant diseases of the lungs and esophagus, including mesothelioma, lung cancer, esophageal cancer and benign esophageal diseases. He also specializes in performing minimally invasive surgery for complex thoracic operations.
Dr. Luketich is an editorial board member of several journals, including the Annals of Surgery, the Journal of Thoracic and Cardiovascular Surgery and the Journal of Gastrointestinal Surgery. Dr. Luketich is a featured contributor of more than 200 medical publications, 350 abstracts and is currently the principal investigator or co-investigator on a large number of research grants to study a range of topics including lung cancer detection and lung cancer prognosis, the treatment of thoracic disease and pleural mesothelioma treatment modalities.
02. Fast Facts
Doctor Fast Facts
Main Specialty: Thoracic Surgery
Other Interests & Specialties: Esophageal surgery, gastroesophageal reflux disease, hernia management, other esophageal disorders, Barrett's esophagus, lung cancer and minimally invasive treatment techniques.
Certifications, Awards & Accolades: Editorial board member for the Annals of Surgery, Journal of Thoracic and Cardiovascular Surgery and the Journal of Gastrointestinal Surgery, American College of Surgeons Fellow, American Surgical Association member, American Association for Thoracic Surgery member, Society of Thoracic Surgeons member
Education & Experience:
Medical Degree from Medical College of Pennsylvania
Residency at University of Pennsylvania Health System
Fellowship at New York Presbyterian Hospital – Cornell Campus
03. Publications
Publications
Integrative Molecular Characterization of Malignant Pleural Mesothelioma. Cancer Discovery. December 2018;8(12):1548-1565. doi: 10.1158/2159-8290.CD-18-0804
National Mesothelioma Virtual Bank: A Platform for Collaborative Research and Mesothelioma Biobanking Resource to Support Translational Research. Lung Cancer International. 2013;2013:765748. doi: 10.1155/2013/765748
Patterns of recurrence and long-term survival after curative resection of localized fibrous tumors of the pleura. Clinical Lung Cancer. November 2005;7(3):197-201.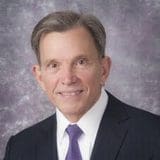 Get Help Contacting Dr. James D. Luketich