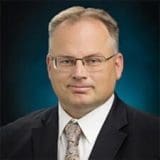 Dr. Traves D. Crabtree
Cardiothoracic Surgeon
---
Affiliated Treatment Facilities
SIU Cardiothoracic Surgery at Simmons Cancer Institute
Contact Information
315 West Carpenter Street
2nd Floor, Clinic C
Springfield, IL 62702
(217) 545-8000
01. Doctor Overview
Doctor Overview
Dr. Traves D. Crabtree is a cardiothoracic surgeon affiliated with the SIU Cardiothoracic Surgery Program at the Simmons Cancer Institute. Dr. Crabtree currently serves as professor of surgery and medical director of the surgical skills laboratory at Southern Illinois University (SIU) School of Medicine in Springfield, Illinois. He also is affiliated with Decatur Memorial Hospital, HSHS St. John's Hospital and Memorial Medical Center.
Dr. Crabtree specializes in thoracic surgery for cancer, with a particular interest in treatment for lung disorders like pleural mesothelioma. He has also been involved in numerous clinical trials and research studies to advance treatment methods for mesothelioma and other conditions. Dr. Crabtree has authored and co-authored many articles published in highly-regarded medical journals such as The Journal of Thoracic and Cardiovascular Surgery, the Annals of Cardiothoracic Surgery, the Annals of Thoracic Surgery and the Journal of Thoracic Oncology, among others.
02. Fast Facts
Doctor Fast Facts
Main Specialty: Thoracic Surgery
Other Interests & Specialties: Cancer care, thoracic surgery and vascular surgery.
Certifications, Awards & Accolades: American Board of Surgery Certification in Surgery, American Board of Thoracic Surgery Certification in Thoracic Surgery, Regional Top Doctor Award, CMS Meaningful Use Stage 1 Certification, American College of Surgeons Fellow
Education & Experience:
Residency for General Surgery at University of Virginia
Fellowship for Thoracic Surgery at Washington University
Medical Degree from Southern Illinois University School of Medicine
03. Publications
Publications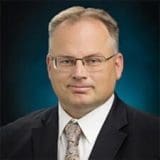 Get Help Contacting Dr. Traves D. Crabtree