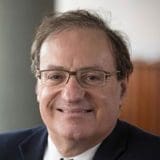 Dr. Roman Perez-Soler
Chief of the Division of Medical Oncology
---
Affiliated Treatment Facilities
Contact Information
1695 Eastchester Road, Room 238
Bronx, NY 10461
(718) 405-8505
01. Doctor Overview
Doctor Overview
Dr. Roman Perez-Soler is considered an international cancer expert in experimental cancer therapy, and a recipient of numerous awards for his accomplishments, particularly for his contributions to lung cancer research.
Dr. Perez-Soler has published over a hundred articles, and papers including, "Activation of ER stress and inhibition of EGFR N-glycosylation by tunicamycin enhances susceptibility of human non-small cell lung cancer cells to erlotinib," published in the Cancer Chemother Pharmacol in January of 2009. He also co-authored, "Erlotinib induces mitochondrial-mediated apoptosis in human H3255 non-small-cell lung cancer cells with epidermal growth factor receptorL858R mutation through mitochondrial oxidative phosphorylation-dependent activation of BAX and BAK," and "Tumor dependence on the EGFR signaling pathway expressed by the p-EGFR:p-AKT ratio predicts erlotinib sensitivity in human non-small cell lung cancer (NSCLC) cells expressing wild-type EGFR gene," published in Molecular Pharmacology and the Journal of Thoracic Oncology respectively.
02. Fast Facts
Doctor Fast Facts
Main Specialty: Oncology
Other Interests & Specialties: Hematologic oncology, lung cancer and experimental cancer therapy.
Certifications, Awards & Accolades: American Board of Internal Medicine Certifications in Internal Medicine and Medical Oncology, Super Doc Award, Top Doctors: New York Metro Area Award, Distinguished Alumnus Award, New York Magazine: Top Doctors Award, Faculty Excellence Award
Education & Experience:
03. Publications
Publications
Phase II study of a liposome-entrapped cisplatin analog (L-NDDP) administered intrapleurally and pathologic response rates in patients with malignant pleural mesothelioma. Journal of Clinical Oncology. May 2005;23(15):3495-3501. doi: 10.1200/JCO.2005.00.802
Nanoparticle albumin bound-paclitaxel for treatment of advanced non-small cell lung cancer: an evaluation of the clinical evidence. Expert Opinion on Pharmacotherapy. January 2019;20(1):95-102. doi: 10.1080/14656566.2018.1546290
Wide Expression and Significance of Alternative Immune Checkpoint Molecules, B7x and HHLA2, in PD-L1-Negative Human Lung Cancers. Clinical Cancer Research. April 2018;24(8):1954-1964. doi: 10.1158/1078-0432.CCR-17-2924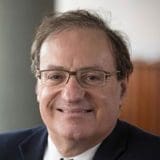 Get Help Contacting Dr. Roman Perez-Soler