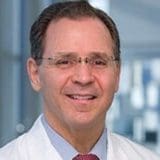 Dr. Kemp Kernstine
Thoracic Surgeon and Chief of the Division of Thoracic Surgery
---
Affiliated Treatment Facilities
Contact Information
University of Texas Southwestern Medical Center
5323 Harry Hines Boulevard
Dallas, TX 75390
(214) 645-8300
01. Doctor Overview
Doctor Overview
Dr. Kemp Kernstine brings nearly three decades of experience to his patients at the University of Texas Southwestern's Harold C. Simmons Comprehensive Cancer Center in Dallas, Texas. He currently heads the medical center's Division of Thoracic Surgery, where he specializes in the surgical evaluation and treatment of mesothelioma, lung cancer, esophageal cancer and thymic cancers.
Dr. Kernstine's work focuses on the surgical treatment of chest diseases, including mesothelioma and other asbestos-related diseases. He is especially interested in minimally invasive and robotic surgery procedures, a relatively new set of surgical techniques that reduces risk and recovery time for patients. Other areas of interest for Dr. Kernstine include the treatment of benign esophageal diseases such as esophageal masses, achalasia, hiatal hernia and gastroesophageal reflux disease.
Dr. Kernstine's achievements with benign and malignant chest diseases have been recognized both in the United States and internationally. He has published numerous articles and books on chest surgery and lung and esophageal cancer, including Lung Cancer: A Multidisciplinary Approach to Diagnosis and Management, which he co-authored with Karen Reckamp.
02. Fast Facts
Doctor Fast Facts
Main Specialty: Thoracic Surgery
Other Interests & Specialties: Mesothelioma, adult general thoracic surgery, minimally invasive thoracic surgery, pediatric, thoracic surgery and thoracic surgical oncology.
Certifications, Awards & Accolades: American Board of Surgery Certification in Surgery, American Board of Surgery Certification in Thoracic and Cardiac Surgery, American Chemical Society Fellow, member of the American Medical Association, member of the American College of Surgeons, Castle Connolly Top Doctor, 2003 Thoracic Alumnus of the Year at Brigham & Women's Hospital, Willem J. Kolff Young Investigator's Award
Education & Experience:
Residency for General Surgery at University of Minnesota at Fairview
Fellowship for Thoracic Surgery at Brigham and Women's Hospital
Medical Degree from Duke University School of Medicine
03. Publications
Publications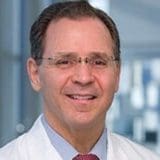 Get Help Contacting Dr. Kemp Kernstine