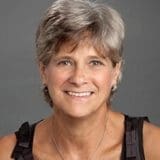 Dr. Jill Ohar
Pulmonologist
---
Affiliated Treatment Facilities
Contact Information
Comprehensive Cancer Center
Medical Center Boulevard
Winston-Salem, NC 27157
(336) 716-9253
01. Doctor Overview
Doctor Overview
Dr. Jill Ohar is a professor of pulmonary, critical care, allergy, and immunologic medicine at Wake Forest Baptist Health in Winston-Salem, North Carolina. Board certified in critical care medicine, internal medicine and pulmonary disease, Dr. Ohar specializes in occupational lung disease, including mesothelioma, emphysema and pneumoconiosis.
Dr. Ohar has been with Wake Forest Baptist Health since 2002 and was named medical director for respiratory care, pulmonary function lab and pulmonary rehab at Wake Forest's Lexington location in 2017. Dr. Ohar has conducted research with the Centers for Disease Control and Prevention, making strides in chronic obstructive pulmonary disease (COPD) and occupational lung disease research.
02. Fast Facts
Doctor Fast Facts
Main Specialty: Critical Care Medicine
Other Interests & Specialties: Critical care, pulmonary conditions and pulmonary treatments.
Certifications, Awards & Accolades: American Board of Internal Medicine Certification in Critical Care Medicine, Internal Medicine and Pulmonary Disease, Member of National Board of Medical Examiners, Member of American College of Chest Physicians, Member of American College of Physicians and Member of American Thoracic Society
Education & Experience
Medical Degree from Medical College of Pennsylvania
Internship for Medicine at VA Hospital
Internship for Medicine at Medical College Virginia Hospitals
Fellowship for Medicine, Medical College of Virginia, Virginia Commonwealth University
Physician at Wake Forest University Baptist Medical Center Comprehensive Cancer Center
03. Publications
Publications
Results of a Pulmonologist Survey Regarding Knowledge and Practices With Inhalation Devices for COPD. Respiratory Care. July 2018; 63(7):840-848. doi: 10.4187/respcare.05717
Results of a Patient Survey Regarding COPD Knowledge, Treatment Experiences, and Practices With Inhalation Devices. Respiratory Care. July 2018;63(7):833-839. doi: 10.4187/respcare.05715
04. Mesothelioma Clinical Trials
Mesothelioma Clinical Trials by Jill Ohar, M.D.
Dr. Ohar is associated with the following clinical trials:
Sorry, there are no clinical trials to display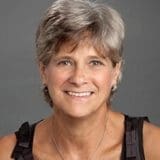 Get Help Contacting Dr. Jill Ohar