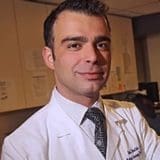 Dr. Fadi Braiteh
Medical Oncologist
---
Affiliated Treatment Facilities
Contact Information
Central Valley Treatment Center
3730 South Eastern Avenue
Las Vegas, NV 89169
(702) 952-3400
01. Doctor Overview
Doctor Overview
Dr. Fadi Braiteh is currently a medical oncologist at the Comprehensive Cancer Centers of Nevada (CCCN), located in Las Vegas, Nevada. Prior to his position at CCCN, Dr. Brataih was a medical oncologist and Director of the Phase I Program and Drug Development Center at the Cancer and Hematology Centers of Western Michigan. There, he also held positions as Clinical Assistant Professor of Medicine at Michigan State University's School of Human Medicine and scientific investigator for the Program of Translational Medicine and Phase I Clinical Trials at Van Andrel Research Institute.
Dr. Braiteh has continued his studies through clinical research, studying aspects of cancer treatment like the use of biomarkers, palliative medicine, immunotherapy and much more. As a result, he has been published in over 80 peer-reviewed articles and won numerous awards for his research and training successes.
02. Fast Facts
Doctor Fast Facts
Main Specialty: Medical Oncology
Other Interests & Specialties: Gastrointestinal malignancies, lung cancer, breast cancer, immuno-oncology and phase I clinical trials.
Certifications, Awards & Accolades: American Board of Internal Medicine Certification in Hospice and Palliative Medicine, American Board of Internal Medicine Certification in Medical Oncology, Healthcare Headliner in Medical Research Award, The 1% Top Researcher Club by US Oncology Research Network Award, named one of America's Top Oncologists by Castle-Connolly, Everyday Heroes Award from the American Red Cross, Susan G. Komen Scholar-In-Training Award
Education & Experience:
Residency for Internal Medicine at Yale-New Haven Hospital
Fellowship for Hematology/Oncology at University of Texas Health Science Center
Medical Degree from St. Joseph's University Medical School
03. Publications
Publications
Oral MEK1/MEK2 inhibitor trametinib (GSK1120212) in combination with docetaxel in KRAS-mutant and wild-type (WT) advanced non-small cell lung cancer (NSCLC): A phase I/Ib trial. Journal of Clinical Oncology. January 2017;31(15):8028.
CD30 expression in nonlymphomatous malignancies. Journal of Clinical Oncology. January 2017;30(15):3069.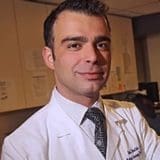 Get Help Contacting Dr. Fadi Braiteh