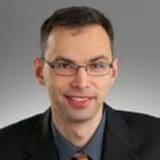 Daniel M. Tuvin, M.D.
Surgical Oncologist
---
Affiliated Treatment Facilities
Contact Information
Sanford Broadway Clinic
801 Broadway North
Fargo, ND 58102
(701) 234-2251
01. Doctor Overview
Doctor Overview
Dr. Daniel M. Tuvin is a surgical oncologist at Sanford Health in Fargo, North Dakota. Dr. Tuvin specializes in complex general surgical oncology and peritoneal surface malignancies, with experience treating and diagnosing peritoneal mesothelioma.
Dr. Tuvin provides patients with the most up-to-date treatment options for mesothelioma cancer to provide the best outcomes. He has extensive experience with hyperthermic intraperitoneal chemotherapy (HIPEC), as well as various cytoreductive surgery procedures. He typically treats patients with a personalized, multimodal approach, combining surgery and other treatments to improve efficacy and prolong survival.
02. Fast Facts
Doctor Fast Facts
Main Specialty: General Surgery
Other Interests & Specialties: Liver and gallbladder cancers, breast cancer, esophageal cancer, gastric cancer, sarcoma, pancreatic cancers, metastatic liver disease, peritoneal carcinomatosis, colon cancer, ovarian cancer, melanoma, bile duct injury and recurrent cancers.
Certifications, Awards & Accolades: Sanford Health Guardian Angel Award, UND Outstanding Teacher Award and American Board of Surgery Certification
Education & Experience:
Fellowship for Surgical Oncology at Mount Sinai Medical Center
Residency for General Surgery at Waterbury Hospital
Medical Degree from I.M. Sechenov First Moscow State Medical University
03. Publications
Publications
Outcome of cytoreductive surgery and hyperthermic intraperitoneal chemotherapy on patients with diaphragmatic involvement. Annals of Surgical Oncology. May 2015;22(5):1639-44. doi: 10.1245/s10434-014-4083-x
Prophylactic hyperthermic intraperitoneal chemotherapy in patients with epithelial appendiceal neoplasms. International Journal of Hyperthermia. May 2016;32(3):311-5. doi: 10.3109/02656736.2016.1152514
New perspectives for staging and prognosis in soft tissue sarcoma. Annals of Surgical Oncology. October 2008;15(10):2739-48. doi: 10.1245/s10434-008-9970-6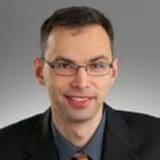 Get Help Contacting Daniel M. Tuvin, M.D.