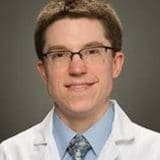 Dr. Christopher J. Anker
Radiation Oncologist
---
Affiliated Treatment Facilities
Contact Information
111 Colchester Avenue
Main Campus, Garden Pavilion, Level 2
Burlington, VT 05401
(802) 847-3506
01. Doctor Overview
Doctor Overview
Dr. Christopher Anker is a radiation oncologist at the University of Vermont Medical Center. He is also an associate professor at the Larner College of Medicine at UVM in Burlington. All treatment plans at the University of Vermont Medical Center are developed with a team approach to allow patients to receive comprehensive care. Because of his specialty, Dr. Anker is a member of the multidisciplinary lung, gastrointestinal, skin/melanoma, central nervous system and head and neck teams.
In addition to treating patients with a variety of cancers, Dr. Anker is actively involved in cancer research. As a member of the National Research Group, he has helped lead or collaborate on a number of clinical studies for advancing radiation physics. Dr. Anker has a particular interest in how radiation therapy can be used for recurrent lung cancers.
02. Fast Facts
Doctor Fast Facts
Main Specialty: Radiology
Other Interests & Specialties: Mesothelioma, lung cancer, melanoma, esophageal cancer, gastrointestinal cancer, adrenal cancer, stereotactic ablative radiotherapy, stereotactic radiosurgery, general radiology and neuro-oncology.
Certifications, Awards & Accolades: American Board of Radiology Certification in Radiation Oncology, member of the National Research Group (NRG)
Education & Experience:
Residency for Radiation Oncology at the University of Utah
Internship for Internal Medicine at SUNY Upstate Medical University
Medical Degree from SUNY Upstate Medical University
03. Publications
Publications
Encourage Enrollment in Clinical Trials of Neoadjuvant or Adjuvant Systemic Therapy, and Consider Adjuvant Radiation Therapy to Prevent Morbid Recurrence. International Journal of Radiation Oncology, Biology, Physics. May 2017; 98(1):13-15. doi: 10.1016/j.ijrobp.2016.12.027
Endobronchial ultrasound-guided transbronchial needle injection for local control of recurrent non-small cell lung cancer. Annals of the American Thoracic Society. January 2015; 12(1):101-4. doi: 10.1513/AnnalsATS.201408-358BC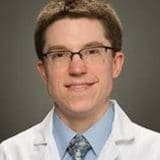 Get Help Contacting Dr. Christopher J. Anker