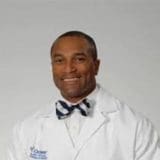 Dr. Brian L. Pettiford
Thoracic Surgeon
---
Affiliated Treatment Facilities
Contact Information
Ochsner Medical Center
1514 Jefferson Highway
New Orleans, LA 70121
(866) 624-7637
01. Doctor Overview
Doctor Overview
Dr. Brian L. Pettiford began his medical career in Pittsburgh as he completed his residency. During this time, he also served as a Lieutenant in the United States Navy Reserve Medical Corps from which he was granted an honorable discharge in 2006 as a Lieutenant Commander. Prior to assuming his current surgical post at Ochsner, Dr. Pettiford was in private practice and served as a clinical assistant professor of surgery at the University of Pittsburgh Medical Center and as a cardiothoracic surgeon in the Wellspan Health System in the state of Pennsylvania. Currently, at Ochsner Medical Center in New Orleans, Louisiana, Dr. Pettiford is part of a team of specially-trained physicians whose primary focus is to treat patients with lung disorders such as lung cancer, mesothelioma and thoracic malignancies.
Dr. Pettiford also focuses his time on research for lung diseases and thoracic conditions. He is the author or coauthor of more than 40 journal articles and book chapters in prestigious medical journals, like the Journal of Thoracic and Cardiovascular Surgery. His studies have focused on minimally invasive surgeries and other treatments for malignancies like mesothelioma.
02. Fast Facts
Doctor Fast Facts
Main Specialty: Thoracic Surgery
Other Interests & Specialties: Minimally invasive management of lung cancers and other benign and malignant lung diseases, esophageal cancer, benign esophageal conditions, gastroesophageal reflux and achalasia of the esophagus.
Certifications, Awards & Accolades: American Board of Thoracic Surgery Certification in Thoracic and Cardiac Surgery, American College of Surgeons Fellow, Society of Thoracic Surgeons member, Southern thoracic Surgical Society member, Eastern Cardiothoracic Surgical Society Member
Education & Experience:
Medical Degree from University of Pittsburgh School of Medicine
Residency at University of Pittsburgh Medical Center
Fellowship at University of Pittsburgh Medical Center
03. Publications
Publications
Novel Chest Wall Reconstruction Following Excision of an Xiphisternal Chondrosarcoma. Ochsner Journal. 2018;18(2):180-182. doi: 10.31486/toj.17.0066
Preliminary results of anatomic lung resection using energy-based tissue and vessel coagulative fusion technology. Journal of Thoracic and Cardiovascular Surgery. November 2010;140(5):1168-1173. doi: 10.1016/j.jtcvs.2010.06.064
Anatomic segmentectomy for stage I non-small-cell lung cancer: comparison of video-assisted thoracic surgery versus open approach. Journal of Thoracic and Cardiovascular Surgery. December 2009;138(6):1318-1325. doi: 10.1016/j.jtcvs.2009.08.028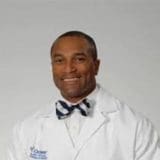 Get Help Contacting Dr. Brian L. Pettiford