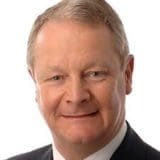 Dr. Robert Winter
Consultant Respiratory Physician
---
Affiliated Treatment Facilities
Nottingham NHS Treatment Centre
Contact Information
Lister Road
Nottingham, NG7 2FT
+44 115 919 4477
01. Doctor Overview
Doctor Overview
Dr. Robert Winter is a consultant at Nottingham NHS Treatment Centre. He also consults at the Nottingham University Hospitals NHS Trust – City Campus. He previously worked as a respiratory therapist at Spire Cambridge Lea Hospital in Cambridge. Before that position, he served as a respiratory physician at Papworth Hospital, the United Kingdom's largest specialty cardiothoracic hospital and the country's main heart and lung transplant center. Dr. Winter also served as the Vice President of the British Lung Foundation.
In practice since 1977, Dr. Winter has treated many patients with asbestosis and similar diseases. Throughout his career, he has contributed to and authored various medical studies and lectured at numerous conferences and meetings in the United Kingdom.
02. Fast Facts
Doctor Fast Facts
Main Specialty: Respiratory Medicine
Other Interests & Specialties: Asthma, asbestosis lung disease, aviation medicine, breathlessness, bronchiectasis, chronic cough, COPD, lung cancer, pneumonia, pleural mesothelioma and respiratory infection.
Certifications, Awards & Accolades: Member of British Medical Association, member of British Thoracic Society, Royal College of Physicians Fellow, Chairman of the Acute Care Clinical Pathway Group, Chairman of the Emergency Care Steering Group at Addenbrooke's Hospital, Chairman of the East of England Medical Directors' Forum, member of the Addenbrooke's Charitable Trust (ACT) Grants Committee and Research Advisory Committee,Chairman of the Professional Advisory Committee
Education & Experience:
Medical Degree from University College Hospital
Training in General and Respiratory Medicine from University College Hospital
Training at Brompton Hospital
Training at Hammersmith Hospital
MRC Training Fellowship at Hammersmith Hospital
03. Publications
Publications
Evidence of variation to drive quality improvement: The NHS atlas of variation in respiratory healthcare. European Respiratory Journal. September 2013;42.
Opportunities to diagnose chronic obstructive pulmonary disease in routine care in the UK: a retrospective study of a clinical cohort. The Lancet Respiratory Medicine. February 2014;2:4. doi: 10.1016/S2213-2600(14)70008-6
Improving COPD outcomes: A call to arms. Primary Care Respiratory Journal. December 2010;19(4):304-6. doi: 10.4104/pcrj.2010.00082
04. Mesothelioma Clinical Trials
Mesothelioma Clinical Trials by Robert Winter, M.D.
Dr. Robert Winter is associated with the following clinical trials:
---
Conditions: Mesothelioma, Mesothelioma, Malignant, Lung Neoplasms
Last Updated: June 27, 2013
Status: Completed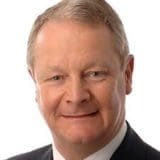 Get Help Contacting Dr. Robert Winter