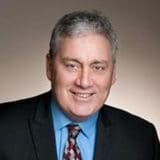 Dr. Cliff P. Connery
Cardiothoracic Surgeon
---
Affiliated Treatment Facilities
Vassar Brothers Medical Center
Contact Information
Dyson Center for Cancer Care
45 Reade Place
Dyson Center, 3rd Floor
Poughkeepsie, NY 12601
(845) 483-6920
01. Doctor Overview
Doctor Overview
Dr. Cliff P. Connery is a cardiothoracic surgeon at Vassar Brothers Medical Center in Poughkeepsie, New York. He also serves as the director of thoracic oncology and medical director of the Dyson Center for Cancer Care at the Medical Center. Prior to this, Dr. Connery served as the director of the Comprehensive Thoracic Oncology Program for Continuum Health Partners at St. Luke's-Roosevelt Hospital Center in 2014. He was also a Clinical Professor of Thoracic Surgery at Columbia University College of Physicians and Surgeons.
Dr. Connery specializes in minimally invasive video-assisted and robotic surgeries, and thoracic reconstructions and resections. He has authored more than 80 publications and is active in clinical research for minimally invasive technology for benign and malignant chest conditions, including mesothelioma.
02. Fast Facts
Doctor Fast Facts
Main Specialty: Cardiothoracic Surgery
Other Interests & Specialties: Lung cancer, hyperthermic chemotherapy, esophageal cancer, hyperhidrosis, mediastinal tumors, minimally invasive surgery, myasthenia gravis, robotic thoracic surgery, thoracic oncology and thymoma.
Certifications, Awards & Accolades: American Board of Surgery certification in General Surgery, American Board of Thoracic Surgery certification in Thoracic Surgery, American Board of Surgery certification in Surgical Critical Care
Education & Experience:
Medical Degree from Eastern Virginia Medical School
Cardiothoracic research at University of Rochester
Residency in General Surgery at SUNY Stony Brook
Residency in Thoracic Surgery at University of Rochester
03. Publications
Publications
Hyperthermic Intrathoracic Chemotherapy for Metastatic Ovarian Cancer. CRSLS. November 2014; e2014.00320. doi: 10.4293/CRSLS.2014.00320
ROBOTIC THORACIC SURGERY: WHERE WE STAND IN 2005. Chest. October 2005; 128(4):144S. doi: 10.1378/chest.128.4_MeetingAbstracts.144S-a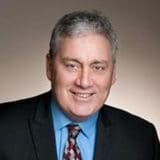 Get Help Contacting Dr. Cliff P. Connery