The MCA Blog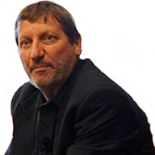 Gary Cohn
Pulitzer Prize Winning Investigative Journalist
Joining the Mesothelioma Cancer Alliance in 2012 as a reporter and professional researcher, Gary Cohn is a freelance investigative journalist and writer. Gary will headline our Investigations Department, dealing with national issues concerning occupational disease, corporate whistleblowing, and the healthcare industry in addition to other timely and compelling topics.
In addition to working with the MCA, Gary currently serves as adjunct professor of journalism at the University of Southern California Annenberg School of Journalism. Outside of USC, he works closely with BailoutSleuth.com and JunketSleuth.com, non-profit journalism organizations that investigate business, the economy and the federal government.
Gary is a veteran professional journalist and brings a wealth of high-level reporting experience and international recognition to the Mesothelioma Cancer Alliance. Gary has worked with the some of the world's preeminent news organizations, including but not limited to, The Los Angeles Times, The Baltimore Sun, the Philadelphia Inquirer, The Wall Street Journal (Miami Bureau) and Bloomberg Markets Magazine.
Gary's interests are as wide-ranging as the subjects he has covered in the past, ranging from the CIA's covert war in Honduras, to the challenges facing AIDS patients in accessing life-saving drugs.
Gary, in conjunction with co-author Will Englund, was awarded thePulitzer Prize for Investigative Journalism in 1998 for his three-part investigative series, The Shipbreakers. Below are some of Gary's many professional accolades..
Notable Journalism Awards
Pulitzer Prize for Investigative Reporting, 1998, for the series The Shipbreakers. The series detailed the dangers to workers and the environment when old ships are dismantled.
Finalist, Pulitzer Prize for Public Service, 1996, for the series Battalion 316.
Finalist, Pulitzer Prize for National Reporting, 2002, for the series Of Patients and Profits.
George Polk Award for environmental reporting, 1997, for the series The Shipbreakers.
Selden Ring Award for the best investigative story of the year, 1998, for the series The Shipbreakers.
Investigative Reporters and Editors (IRE) Medal, 1997, for the series The Shipbreakers.
Overseas Press Club of America Award for 1997 for the series The Shipbreakers.
Sigma Delta Chi's first prize for investigative reporting for 1997 for the series The Shipbreakers.
Barlett & Steele Awards for Investigative Business Journalism, 2009, silver award, for magazine story AARP's Stealth Fees Often Sting Seniors with Costlier Insurance.
Download "The Shipbreakers"
Learn more about Gary's Pulitzer Prize-willing investigation of the shipbreaking industry, including the asbestos and other inherent human health hazards encountered when dismantling retired vessels. We have the story available for download here.
Shipbreakers - Part 1 (PDF)
Shipbreakers - Part 2 (PDF)
Shipbreakers - Part 3 (PDF)
Stay Connected with Gary!