The MCA Blog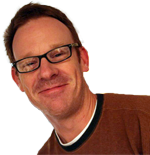 Cameron Von St. James
Husband of Mesothelioma Survivor Heather Von St. James
Cameron is husband to Heather Von St. James, survivor advocate for the Mesothelioma Cancer Alliance, and father to Lily Rose. He, along with Heather and young Lily, had their worlds turned upside down when Heather was diagnosed with malignant pleural mesothelioma, just 3 1/2 months after the birth of his only child. When faced with the very real possibility of raising Lily on his own, he fought alongside Heather in her battle with mesothelioma. It was his determination and refusal to compromise on doctors or treatments that led them to Boston to receive radical surgery from esteemed mesothelioma surgeon, David Sugarbaker. Heather continues to thrive 10 years later.
Throughout the next few years, while being a caregiver to Heather and dad to Lily, Cameron returned to school full time to finish his degree. He worked full time, went to school full time and graduated with high honors at the top of his class in June of 2010 with a Bachelors of Science in Information Technology. He was soon offered a position at US Bank as Network Analyst and continues to pursue his career.
Like Heather, Cameron is passionate about bringing awareness to mesothelioma and the dangers of asbestos exposure. It is his hope that sharing his story will help others those battling cancer and their caregivers who provide them care and guidance in their journey.