The MCA Blog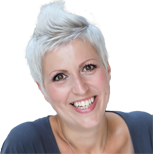 Heather Von St. James
Courageous Mother, Wife and Survivor of Mesothelioma
Author: Heather Von St. James
Date: 10/20/2016
I love fall...especially September, but for more reasons that just the cooler weather and leaves changing color. September is a month that is full off mesothelioma awareness and fundraising events all over the country!
Author: Heather Von St. James
Date: 8/17/2016
I learned early on in my cancer treatment what a cruel, unfair thing cancer can be. It doesn't care who you are, how old you are, or how much money you do or don't have. Cancer has one purpose, to destroy the host, no matter who that host is – and many times, it succeeds.
Author: Heather Von St. James
Date: 7/6/2016
A strange thing happened to me during my cancer treatment: I had the strong desire to help people, to give back, to inspire. I wanted to be an advocate.
Author: Heather Von St. James
Date: 5/24/2016
When one hears the word "mesothelioma," everyone immediately thinks of the commercials on TV: "If you or a loved one has been diagnosed with mesothelioma, a deadly cancer caused by asbestos exposure… " and then they think everyone who gets this cancer is automatically wealthy because of a lawsuit. Well, I'm here to set that record straight.
Author: Heather Von St. James
Date: 4/19/2016
Now what?
That's what I asked myself as I sat in my car in the parking lot of the cancer center. I had just finished my last radiation treatment, and for the first time in almost a year, I had no more chemotherapy or radiation treatments to go to. I was done. And I was lost.
Author: Heather Von St. James
Date: 10/27/2015
Mesothelioma Awareness Day, established by Mesothelioma Applied Research Foundation volunteers in 2004, has been the driving force behind the movement to bring more attention and funding to mesothelioma.
Resources for Mesothelioma Patients and their Families
Author: Heather Von St. James
Date: 5/26/2015
Today is a day I was never meant to live, this year was one I wasn't supposed to see, this life is one I wasn't supposed to have.
No one ever prepares you to fight for your life. When your reality becomes just that, learning that your existence is not guaranteed, your world becomes something you could have never imagined. I always wanted to be a mother, and after marrying the most amazing man, I was ready to be a parent. We would be a new family. I would become a mother, and find a new kind of unconditional love. After giving birth to our daughter, I was overjoyed. That joy suddenly faded after losing weight and strength in my body, feeling that I could not physically breathe. I was concerned, but attributed the weight loss to my recent pregnancy. Finally feeling that something more was actually to blame, I saw a doctor, and was told I had mesothelioma, a rare cancer caused by exposure to asbestos. I was given 15 months to live. That was 10 years ago. Throughout the last ten years I have devoted my life to spreading awareness of the dangers of asbestos, sharing hope, and supporting others on their path towards a cancer-free life.
Author: Heather Von St. James
Date: 2/26/2015
Every year following Lung Leavin' Day, I write a recap of the evening. This year I wanted to do something a little different. I know the event has a huge effect on people, and in the last couple of years people have shared their feelings about the night with me. I thought I would ask a few friends about their thoughts on the tradition and share them with you.
Author: Heather Von St. James
Date: 1/8/2015
As a society, we put a huge emphasis on our children's "firsts": baby's first tooth, baby's first steps. The first birthday, the first day of school. Oh my, how I remember that day with Lily! So many of her firsts were milestones simply for the fact that I was not supposed to be alive to see them. I treasured each of those firsts, and marked the occasions with pictures and videos. I even still have her first tooth somewhere.
Author: Heather Von St. James
Date: 8/7/2014
When I was diagnosed with mesothelioma, I felt more isolated than I ever had in my life.. I was a mere 36 years young and told I had an incredibly rare cancer that, in most cases, was diagnosed in much older men. I felt utterly alone and defeated.
Next >
Explore the Blog