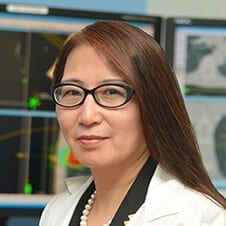 Dr. Feng-Ming Spring Kong
Radiation Oncologist
---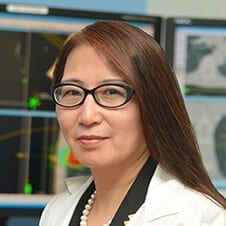 Dr. Feng-Ming Spring Kong
Radiation Oncologist
---
01. Doctor Overview
Doctor Overview
Dr. Feng-Ming Spring Kong received her medical degree from Shanghai Medical University before completing a radiation oncology residency at Washington University in St. Louis. She also completed a post-doctoral fellowship at Duke University and holds a Master's Degree in Clinical Trial Design and Data Analysis. She is a Professor of Radiation Oncology and Medical and Molecular Genetics at Indiana University and holds several other leadership positions in medical and research organizations.
Professor Kong studies image-guided and molecular marker-guided precision adaptive radiation therapy, gene therapy and the application of biomarker data for improving cancer treatment outcomes. She is the principal investigator of a clinical trial studying positron emission tomography (PET) enhanced cancer treatment.
Dr. Kong believes stereotactic radiation therapy should be the standard of care for all radiation. She hopes to generate and use technologies like biomarker panels to improve cancer treatment and minimize associated toxicities.
02. Fast Facts
Doctor Fast Facts
Main Specialty: General Radiation Oncology
Other Interests & Specialties: General radiation oncology, adaptive radiotherapy, esophageal cancer, immunotherapy, liver cancers, multidisciplinary care sarcomas and stereotactic body radiation therapy.
Certifications, Awards & Accolades: American Board of Radiology Certification in Radiation Oncology, CMS Stage 1 EHR Certification
Education & Experience:
Residency for Radiation Oncology at Washington University
Internship at the University of Vermont
Medical Degree from Shanghai Medical University
03. Publications
Publications
A Phase II Study of Induction Chemotherapy Followed by Thoracic Radiotherapy and Erlotinib in Poor-Risk Stage III Non–Small-Cell Lung Cancer: Results of CALGB 30605 (Alliance)/RTOG 0972 (NRG). Journal of Thoracic Oncology. January 2015;10(1):143-147. doi: 10.1097/JTO.0000000000000347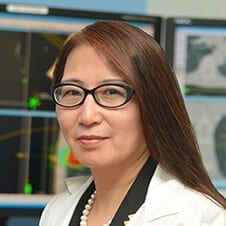 Get Help Contacting Dr. Feng-Ming Spring Kong
Free
Mesothelioma Treatment Guide
Please fill in the form to request our FREE Mesothelioma Treatment Guide.
It will be sent to you within 24 hours.