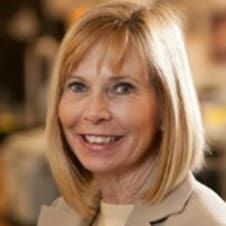 Dr. Brooke Mossman
University Distinguished Professor of Pathology and Laboratory Medicine
---
Contact Information
Department of Pathology and Laboratory Medicine
89 Beaumont Avenue
Burlington, VT 05405
(802) 656-0359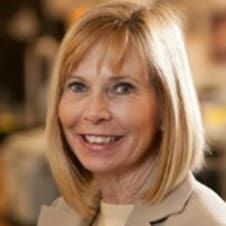 Dr. Brooke Mossman
University Distinguished Professor of Pathology and Laboratory Medicine
---
Contact Information
Department of Pathology and Laboratory Medicine
89 Beaumont Avenue
Burlington, VT 05405
(802) 656-0359
01. Doctor Overview
Doctor Overview
Brooke Mossman, Ph.D. is a professor in the Department of Pathology & Laboratory Medicine at the University of Vermont Larner College of Medicine. There she has completed much research and published many papers relating to the science of mesothelioma cancer and asbestos exposure. She has spent much of her professional life studying asbestos-induced cancers at the university.
Dr. Mossman's more than 30 years of research has led her to be one of the most widely cited researchers in her field, asbestos-related diseases. Due to this prolific body of work she was recognized as a distinguished professor in 2011.
02. Fast Facts
Doctor Fast Facts
Main Speciality: Pathology & Laboratory Medicine
Other Interests & Specialties: Environmental toxicology, epithelial cell differentiation, chemical and physical carcinogenesis and cell injury, pulmonary fibrosis, oxygen free radicals, molecular biology of antioxidant enzymes in the lung and cell signaling.
Certifications, Awards & Accolades: University Distinguished Professor Award, University of Vermont College of Medicine Medical Alumni Association Graduate Alumni Award, American Thoracic Society Career Achievement Recognition Award for Scientific Accomplishments, University of Vermont Medical Scholar Award for "outstanding and sustained research and scholarly contributions to both the academic discipline and the life of the University of Vermont", Wagner Award for Historic Contributions to Mesothelioma Research
Education & Experience:
PhD in Cell Biology from the University of Vermont
Masters of Science in Physiology & Biophysics from the University of Vermont
03. Publications
Publications
ERK2 is essential for the growth of human epithelioid malignant mesotheliomas. International Journal of Cancer. September 2011;129(5):1075-86. doi: 10.1002/ijc.25763
Pulmonary endpoints (lung carcinomas and asbestosis) following inhalation exposure to asbestos. Journal of Toxicology and Environmental Health, Part B: Critical Reviews. 2011;14(1-4):76-121. doi: 10.1080/10937404.2011.556047
An ERK2 Survival Pathway Mediates Resistance of Human Mesothelioma Cells to Asbestos-Induced Injury. American Journal of Respiratory Cell and Molecular Biology. November 2011;45(5):906-14. doi: 10.1165/rcmb.2010-0282OC
Blocking of ERK1 and ERK2 sensitizes human mesothelioma cells to doxorubicin. Molecular Cancer. 2010;9:314. doi: 10.1186/1476-4598-9-314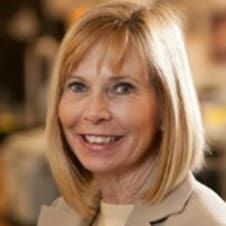 Get Help Contacting Dr. Brooke Mossman
Free
Mesothelioma Treatment Guide
Please fill in the form to request our FREE Mesothelioma Treatment Guide.
It will be sent to you within 24 hours.